Spooktober @ Luna Park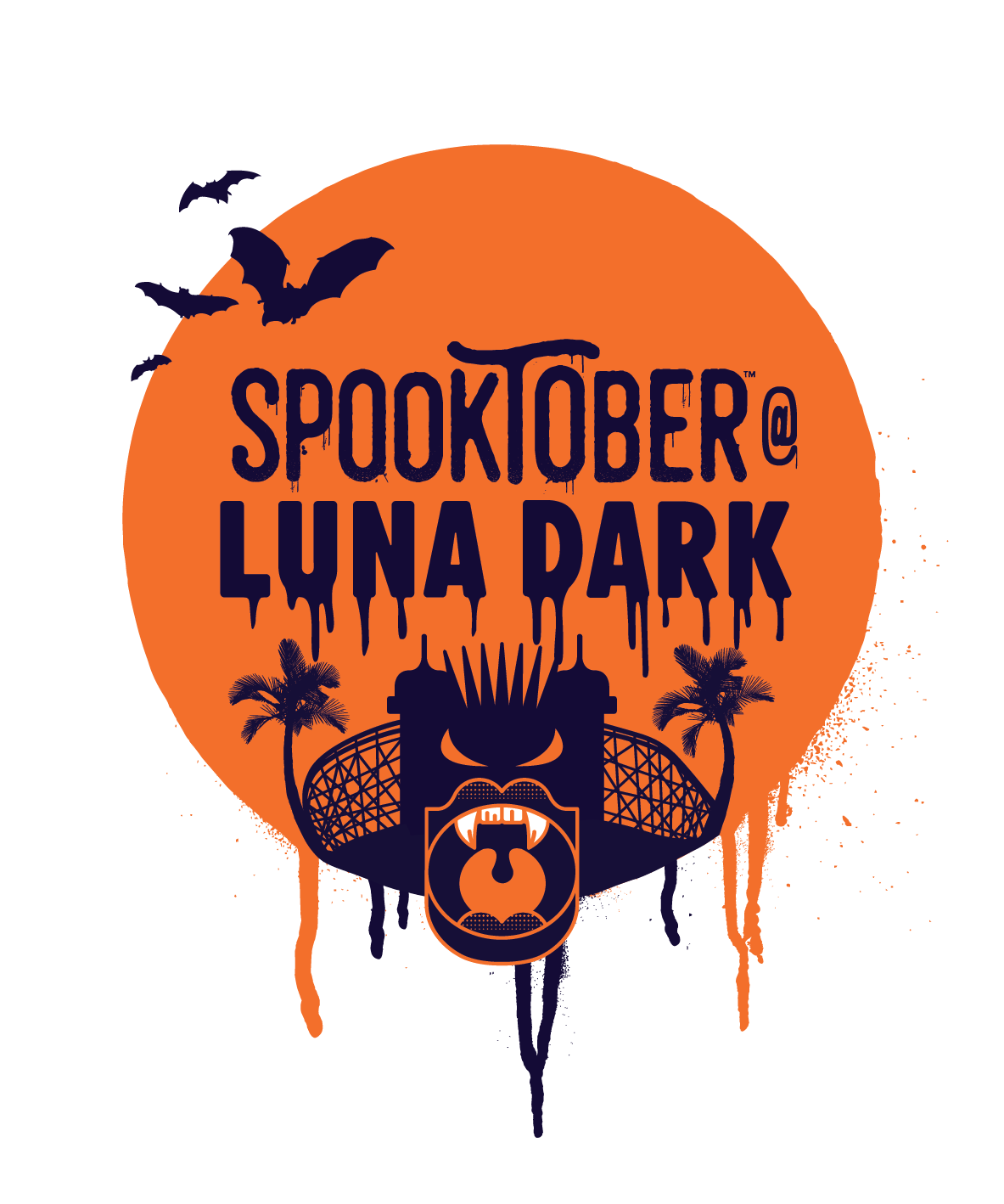 25 OCTober –  3 NOVember, 2019
Two Halloween powerhouses, Spooktober and Luna Dark, are uniting to terrify Melbourne and create the epicentre of all things super spooky at Melbourne's most iconic venue – Luna Park. Tame by day and terrifying by night, all ages are welcome at this Halloween extravaganza, but beware this isn't for the faint-hearted!
Prepare for the fright of your life as the usually jolly amusement park is transformed into spooky world filled with ghost, ghouls, monsters and more.
There will be two haunted houses to try this year. Only the truly fearless should opt for the Extreme Phobia house, while scaredy cats are better off trying the Haunted Fairytales house. There will also be "carnevil" games like pumpkin tossing and eyeball fishing; a SFX parlour where you can complete your Halloween costume with some gruesome make-up; and the Haunted Spirits Bar where you can imbibe themed cocktails while enjoying music and entertainment.
Mini monsters (that is, children) are welcome at Spooktober at Luna Dark. There will be a Little Zombies Trick or Treat Trail with each zombie station kids find gifting them a Wizz Fizz treat. It costs a gold coin donation to take part on the trail, will donations going towads My Room (a charity funding support for those with childhood cancer).
Luna Parks rides will also be operational every day and night of Spooktober at Luna Dark. Costumes are highly encourages as there will be competitions for best dressed, plus a photo station to capture your look for posterity.
Tickets for Spooktober at Luna Dark can be purchased online now.