Tag Archives: Easter Holiday ideas Melbourne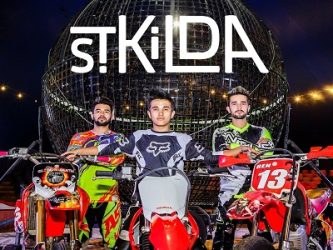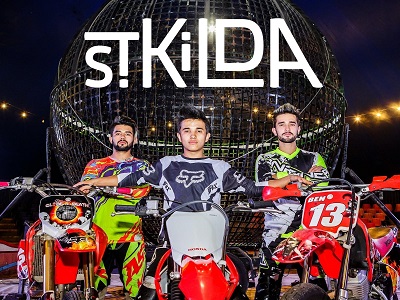 Don't run away with the Circus, run to it!
The St Kilda Circus comes to town! We are delighted to announce that Circus Royale is coming to St Kilda for April 2023, including the Easter School Holidays.
Surprise and delight with the Globe of Death, world-leading illusion shows, Daredevil high-wire, Aerial mastery and much more under the St Kilda Big Top Circus Tent, right on the St Kilda Triangle Car Park.
The bright blue and yellow St Kilda Big Top will hold pride of place in the St Kilda Triangle right next to the iconic Palais Theatre. 
BOOK NOW and enjoy a day or night out in St Kilda with the kids.
Get to Luna Park and make the ultimate school holidays day out in St Kilda Melbourne. Enjoy a meal or drink at the amazing restaurants and bars close by such as Donovans, St Kilda Sea Baths, Stokehouse, Beachcomber, West Beach Pavillion or Republica Or stay and play in St Kilda at the Quest St Kilda Bayside, Crest on Barkly, Tolarno Hotel or the Cosmopolitan Hotel – all an easy walk to the St Kilda Circus with the kids. Undercover Car Parking at St Kilda Sea Baths. DIRECTIONS.
Magic is in the air – Visit St Kilda Circus. Another one of the Million Brilliant reasons this Easter School Holidays.

St Kilda Circus Royale Showtimes:
(please arrive at least 30 minutes before showtime)
Friday 31st March – 7.30 pm
Saturday 1st April – 3pm & 7.30pm
Sunday 2nd April – 11am & 3pm
Monday 3rd April – NO SHOW
Tuesday 4th April – NO SHOW
Wednesday 5th April – 7.30 pm
Thursday 6th April – 7.30 pm
Friday 7th April – 3pm & 7.30pm
Saturday 8th April – 3pm & 7.30pm
Sunday 9th April – 11am & 3pm
Monday 10th April – 11 am
Tuesday 11th April – 11 am
Wednesday 12th April – 3pm & 7.30pm
Thursday 13th April – 11am & 3pm
Friday 14th April – 3pm & 7.30pm
Saturday 15th April – 3pm & 7.30pm
Sunday 16th April – 11am & 3pm
Monday 17th April – 11 am
Tuesday 18th April – 11 am
Wednesday 19th April – 3pm & 7.30pm
Thursday 20th April – 11am & 3pm
Friday 21st April – 3pm & 7.30pm
Saturday 22nd April – 3pm & 7.30pm
Sunday 23rd April – 11am & 3pm
Monday 24th April – NO SHOW
Tuesday 25th April – 3pm & 7.30pm
Wednesday 26th April – NO SHOW
Thursday 27th April – NO SHOW
Friday 28th April – 7.30 pm
Saturday 29th April – 3pm & 7.30pm
Sunday 30th April – 11 am
Grandstand Child – $25 Grandstand Adult $35 Ringside Child – $35 Ringside Adult – $45 Vip Child – $45 Vip Adult $55