Tag Archives: St Kilda Festival 2024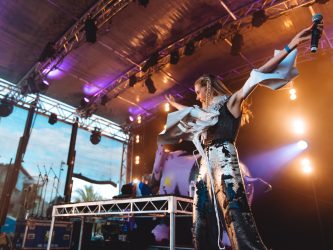 Melbourne's most loved FESTIVAL. St Kilda Festival 2024
Celebrating summer and local music, right on St Kilda Beach. St Kilda Festival is set to rock!
The biggest FREE Festival in Australia. The mighty St Kilda Festival 2024 is a must-see event.
2 DAYS OF SUMMER FUN.
Day 1, Sat 17 Feb | First Peoples First – South Beach Reserve (main stage)
Day 2, Sund 18 Feb | Big Festival Sunday – South Beach Reserve (main stage)
Celebrating Aussie Music in St Kilda for over 40 years! The best local St Kilda live music and international artists, performers and acts will run throughout the weekend.
It's time to soak up the St Kilda Summer and great times. Since the first St Kilda Festival in 1980 this well-loved annual summer celebration has established itself as an iconic St Kilda Melbourne event that celebrates summer Melbourne Style. For its 43rd edition, St Kilda Festival is ready to rock Melbourne in its traditional 2-day format, with St Kilda Festival Sunday a must to see the main stage in South Beach Reserve, next door to the
St Kilda Sea Baths
.
St Kilda live music, outdoor activities, food and drinks, Music Stages and fun in the sun.
Even the Hare Krishna's are back! 50+ artists performing across St Kilda Melbourne. Plus live street performers, amazing family entertainment, sports, St Kilda market stalls, and more.
Get this in your diary, one of the biggest events in Melbourne so plan ahead and come for some summer fun for the mighty St Kilda Festival 2024!
#VisitStKilda
The St Kilda Festival 2024 program is bigger and better than ever with two jam-packed days of incredible live music, festivities and all-round summer fun.