10 Brilliant things to do in St Kilda this Month!
March is one of the best months of the year to venture to Melbourne's seaside playground. Why you ask? Because St Kilda's social calendar is jam packed with good times! From Art Exhibitions to a Beer & Food Festival, from Markets to Fast Cars from A Food Truck Fiesta to Live Theatre… here are 10 events worth jumping on the 96 tram for!
Bayside Foodtruck Fiesta
For five delectable days St Kilda's beachfront will transform into a festival of all things FOOD! Over 20 of Melbourne's finest food trucks will be on rotation throughout the festival along with a Bar & Live Music. Picnic rugs are available to hire or bring your own. Mmm… we can almost hear our bellies rumbling! More info here…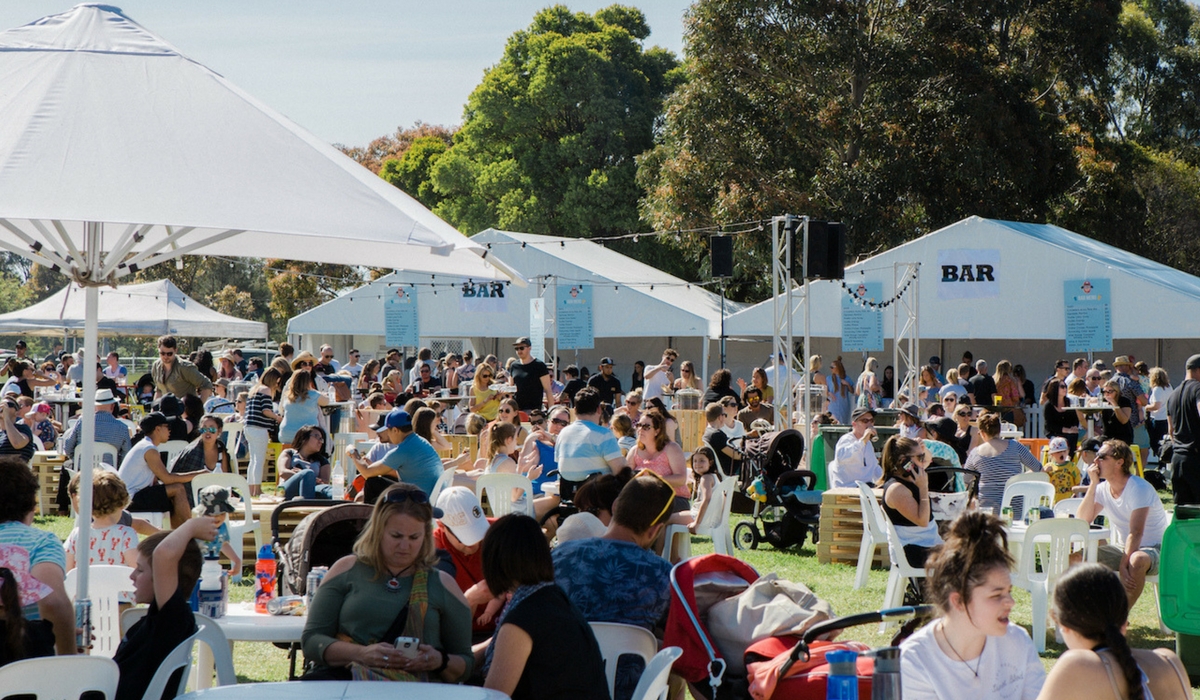 Formula 1® Rolex Australian Grand Prix
One of Melbourne's largest annual sporting events will return to the Albert Park and St Kilda precinct this March. The eyes of the world will be on Melbourne as the sport's international superstars, past winners and present champions ready themselves to fight for victory on the track – Australia's Daniel Ricciardo among them. Expect 4 days of jam packed action on and off the track! More info here… 
Grand Prix Fling @ Acland Plaza
Can't make the Grand Prix? Head to Acland Plaza on the 25th & 26th March for a "Grand Prix Fling." Acland Street will come alive with a showcase of Prestige Cars, Street Art Demos & roving live performers!
Hank Marvin's Big Burger Market
Aww yeah! A market dedicated just to Burgers is coming to St Kilda! Melbourne's best burger trucks will be making their way to Alma Park in St Kilda East this Labour Day and the best bit? The market doesn't stop at burgers! There will be live music, local DJs, Foosball, pop up bars, desserts and more! More info here…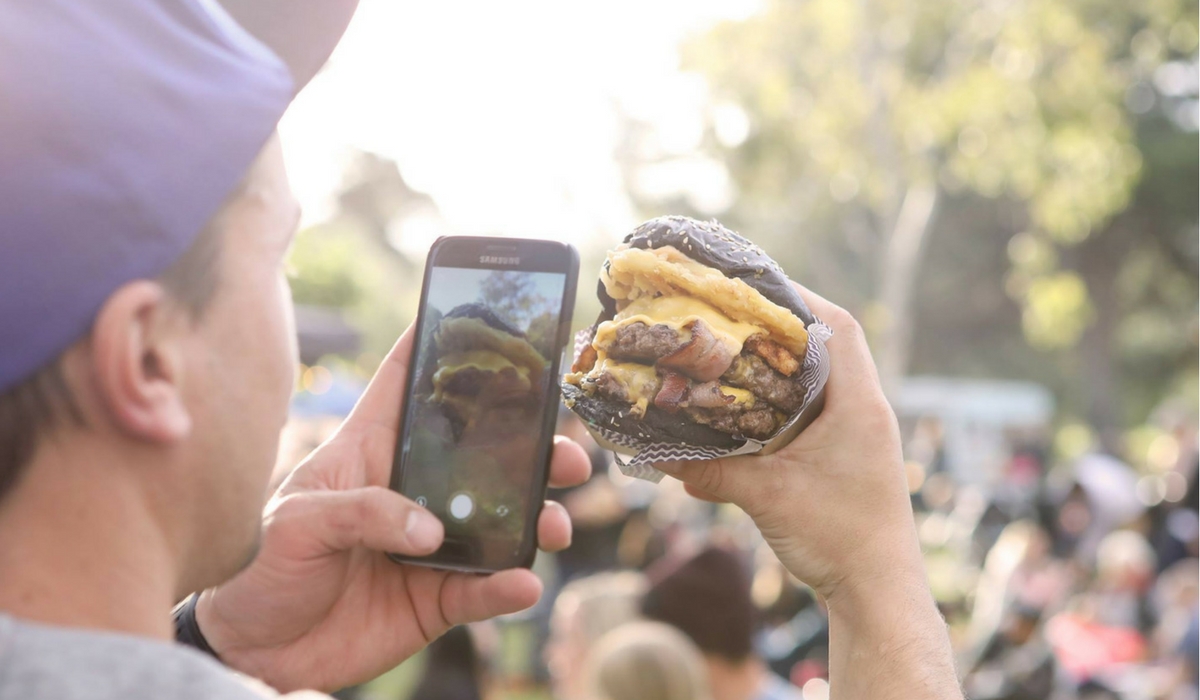 French Film Festival
The biggest French film festival outside of France returns to St Kilda this month! Over the course of 3 weeks, Alliance Francaise will showcase an array of the finest films from France and French speaking countries, punctuated by a number of special events and Q&As to enhance your cinematic experience. More info here…
St Kilda Mile Ocean Swim Series
Join in on the beach front action at this year's St Kilda Mile. Whether you consider yourself a budding professional or eager to embark on a little ocean challenge, this year's event is set to be a big one with loads of action on and off the shore. The main event, One Mile, is one of the most popular open water distances around the globe and is achievable for any ability.  Other events include a Half Mile short course, the 800m Junior Giants event for kids aged 8 – 16 years and the 3.8km Marathon. More info here… 
St Kilda Esplanade Market
Every Sunday St Kilda's sunny esplanade plays host to the St Kilda Esplanade Market. Enjoy browsing through works by more than 140 artists and craftspeople in Melbourne's open-air makers market by the sea. Expect yummy food trucks, loads of funky jewellery and accessories, boutique clothing stalls and more! More info here…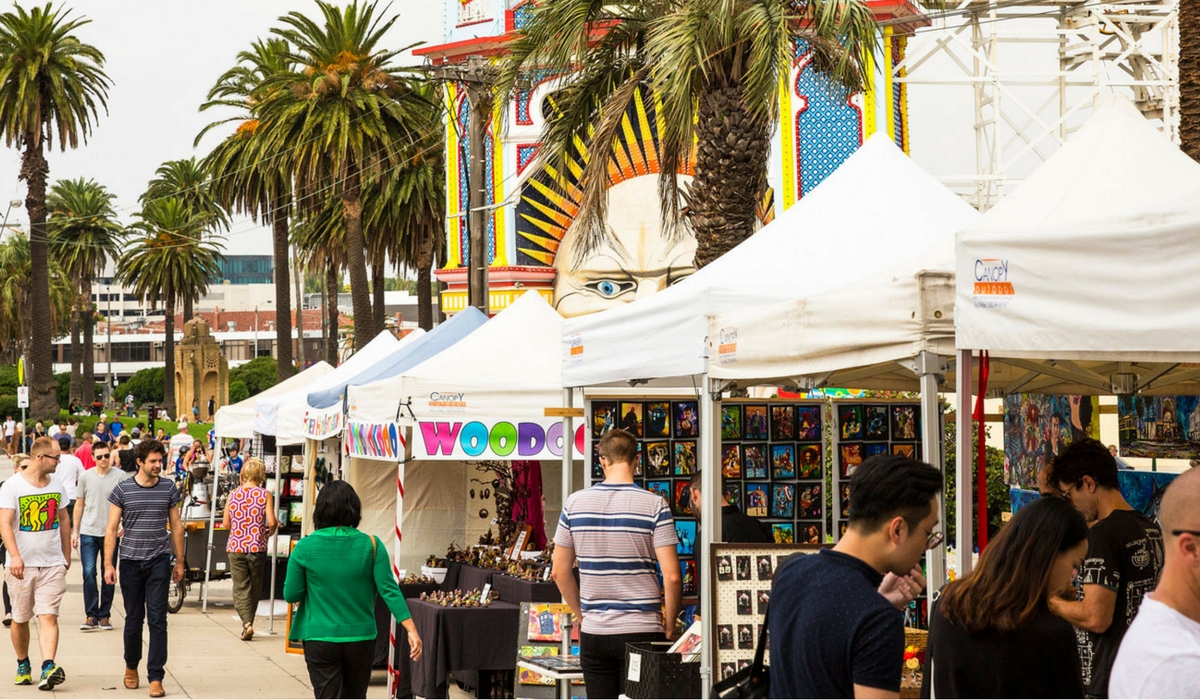 HEAT Homeless Longest Lunch
The HEAT Homeless Lunch returns to Luna Park St Kilda as a part of the Melbourne Food & Wine Festival. Enjoy a three-course lunch designed and delivered by HEAT's Patron Guy Grossi, HEAT Executive Chef Arnold Greiner and HEAT Training Students, with those affected by homelessness, and help highlight the issues surrounding homelessness, disengagement and empowerment. More info here… 
Christina Bianco: Diva Movements @ Alex Theatre
Acclaimed YouTube sensation, Christina Bianco comes to St Kilda with her hit solo show Diva Moments! A woman of many voices, she has performed on The Ellen DeGeneres Show, The Queen Latifah Show, The Today Show, The Paul O'Grady Show, This Morning and Graham Norton on BBC Radio 2. Christina will be performing hit Diva songs at the iconic Alex Theatre. More info here… 
Mental As Anything @ Memo Music Hall
Aria Hall of Fame favourites are back by popular demand. Head on down to Memo Music Hall, a St Kilda live music institution, and join Mental As Anything as they perform classics such as The Nips are Getting Bigger,  Too Many Times, Mr Natural & Live it Up, to name a few. More info here…
Beats Working @ 4DVERSE
Yes we know we said 10, but there is so much going on in St Kilda this month that we had to throw in an extra! St Kilda's Creative Arts & lifestyle HUB, 4DVERSE presents Carl Gardiner & the 'Beats Working ' Exhibition, an exploration of Music, Surfing and Nature. Now that's our type of exhibition! More info here…
To stay up to date with What's On in St Kilda subscribe to our E-Newsletter here!