10 Brilliant things to do in St Kilda this Month!
May is here and although it may be getting a little colder, lucky for us there is still a jam packed month of exciting things to do and see in St Kilda! From the St Kilda Film Festival to a carnival dedicated entirely to Yoga, here are 10 brilliant things to do in St Kilda this month!
St Kilda Film Festival
Aww yeah! It's that time of the year again! St Kilda's much loved Film Festival will return on the 18th May, kicking off with Opening Night @ the newly refurbished Palais Theatre. This year's programme is going to be huge with a Virtual Reality Cinema, 100 Top Short Films, a Vimeo Showcase, a mini festival dedicated entirely to Australian Web Series, the Tokyo Short Film Fest and more. Check out our Complete Guide to St Kilda Film Festival here!
Wanderlust 108 
The world's only mindful triathlon, Wanderlust 108, will be hitting Catani Gardens this month with an entire day jam packed with DJ powered Yoga, a mass Meditation, 5K your way (run, hop, skip… as ever you please), delicious foods, Aerial Yoga, Hooping, Essential Oil Classes and more. Warning: dance parties may form. WIN A DOUBLE PASS HERE!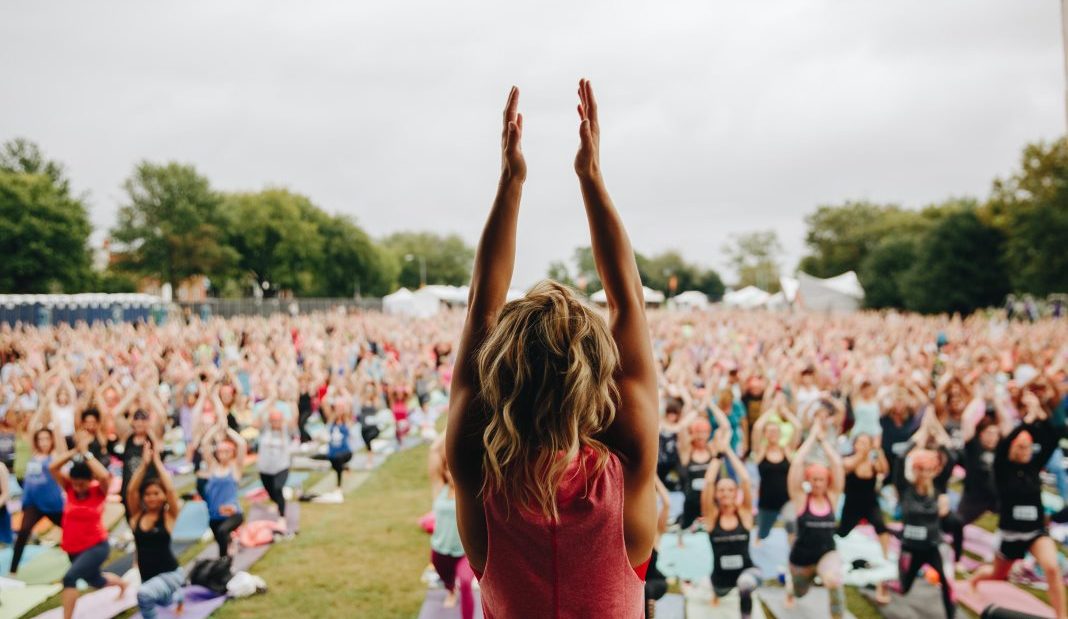 Dine With Heart Month
Fast becoming one of Melbourne's most anticipated foodie events, Sacred Heart Mission's Dine With Heart Month returns in 2017 with a delectable calendar of events throughout St Kilda. The event allows Melburnians to enjoy the finest cuisine Melbourne has to offer whilst simultaneously supporting the city's homeless. From a "Groove With Heart" dance party at Captain Baxter to a Gala Dinner taking place on the stage of the Palais Theatre, there is loads to check out! More info and Event Calendar here!
Pop Up Market @ Acland Plaza
Just in time for Mother's Day! Head on down to Acland Plaza from the 8th – 12th May and check out the pop up market stalls. The Greeves St. Project is an initiative of St Kilda Gatehouse, which empowers women involved in street sex work by learning craft, sewing and small business skills. More info here!
Enjoy a Scenic Ferry Ride from St Kilda to Williamstown
Yes that's right, the St Kilda Ferry have just started operating a scenic cruise along the Port Phillip Bay. The ferry departs from St Kilda Pier, cruising her away along the city skyline to Williamstown. And the best bit? It won't cost you any more than a Smashed Avo. More info here!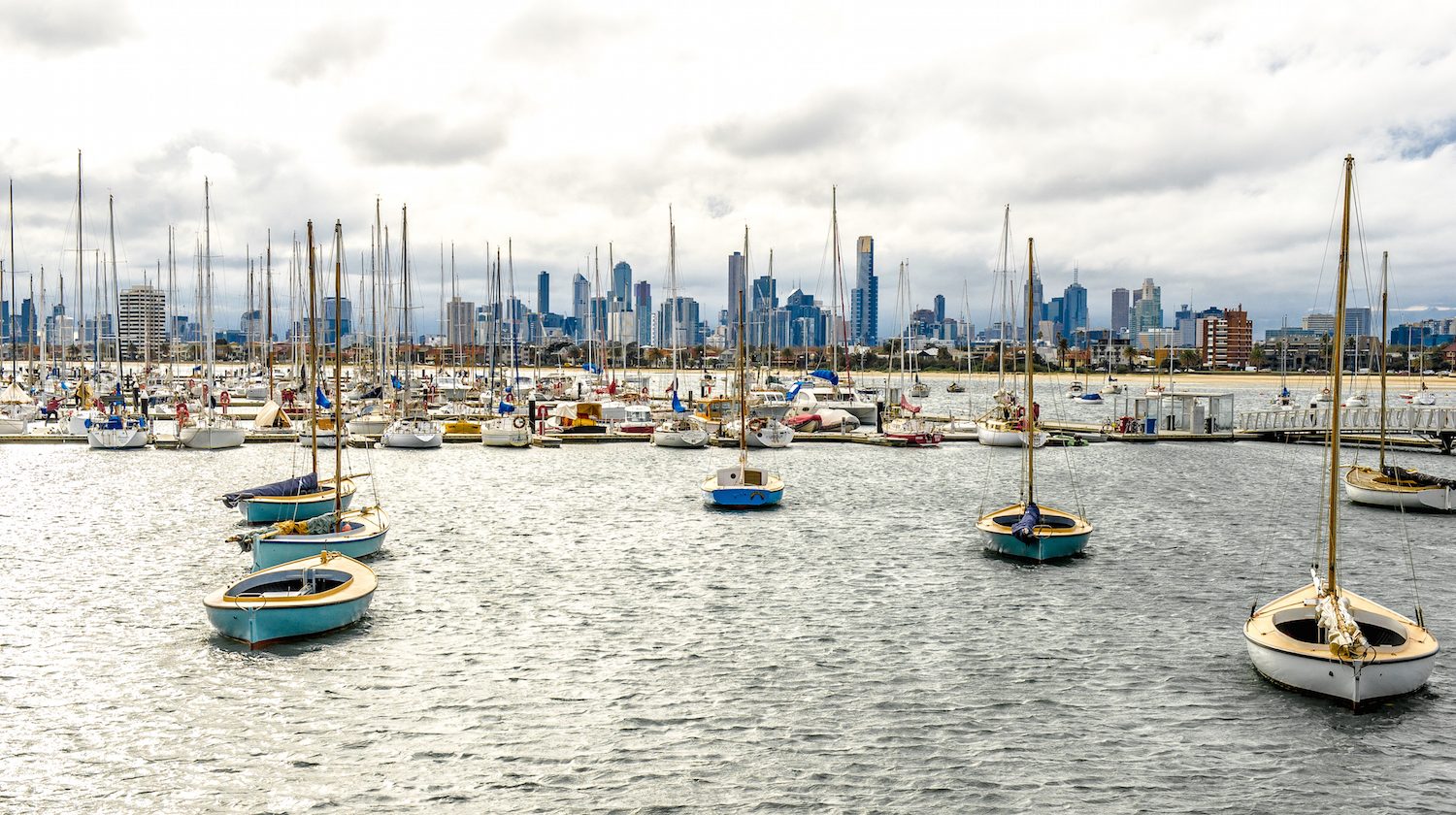 Les Miserables @ National Theatre
The worlds most popular musical is coming to St Kilda for 12 performances only. Be it your first trip to the barricade or your 30th, CLOC's Les Miserables will be one to remember, one for today's audience, one that will stick in your mind for years to come. More info here!
Art To Inspire Climate Change 
The 2017 Art to Inspire Climate Action has returned to Melbourne this month, transforming city streets, laneways, brick walls and vacant spaces into an array of artworks and pop up installations. The festival aims to utilise the creative power of the arts to inform and inspire action on climate change. You can catch a number of installations and artworks right here in St Kilda (including a gigantic bamboo, light and sound installation in Acland Plaza). More info here!
Spot St Kilda's very own Little Penguins
Did you know that around 1000 Little Penguins call the breakwater of St Kilda home? These cheeky little creatures can be spotted at sunset, making their way home to St Kilda after a day of hunting and feeding (sounds a little familiar). Where to find them? Take a walk along St Kilda Pier, follow the pier behind Little Blue Cafe and you will find an information station and boardwalk extending upon the breakwater rocks that these little guys call home. More info here!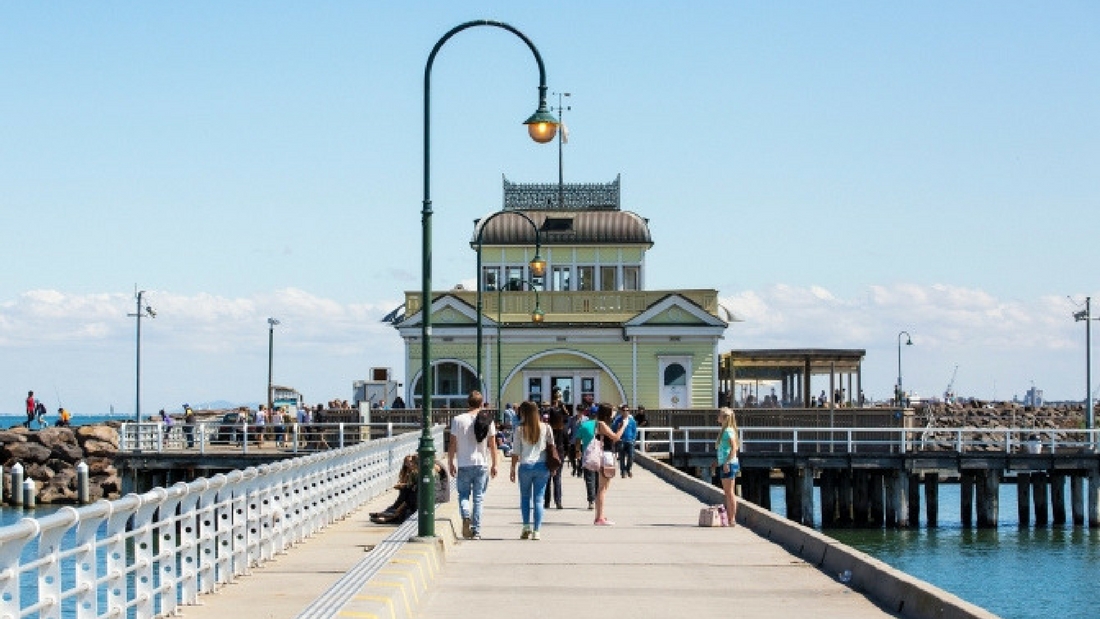 Ministry of Sound Reunion Tour @ Prince Bandroom
Ministry of Sound are back (80s kids rejoice) with a national reunion tour to celebrate that unforgettable era in music when the lines between house and electro officially blurred, when we all put our Hands up for Detroit, when Ajax reigned supreme and bass lines were everything… this throwback is not to be missed! More info here!
The Realistic Jones @ Red Stitch Actors Theatre
A dazzling play of great wit and insight, The Realistic Joneses is about how we grapple with morality and deal with the immense mystery of life. Our friends at Red Stitch will be hosting the Australian Premier throughout the month. More info here!
To find out what else is on in St Kilda this month, check out our Events Guide.