10 Brilliant things to do in St Kilda this Month!
February is one of the best months of the year to venture to Melbourne's seaside playground. Why you ask? Because St Kilda's social calendar is jam packed with good times! From Art Exhibitions to Australia's largest FREE Music Festival, from Beach Polo to Comedy, from Live Theatre to a Pop Up Plaza Cinema… here are 10 events worth jumping on the 96 tram for!
St Kilda Festival 
Aww yeah! It's that time of the year again! St Kilda Festival has quickly become one of the most talked about free music festivals in Australia and 2017 is no exception. The festival has grown dramatically from its humble 1980 beginnings, attracting around 400,000 Melburnians and interstate visitors year on year. This year will feature a huge line up of Australian musical talent spread across multiple stages including Drapht, The Aston Shuffle (DJ set), Emma Louise, The Smith Street Band, Ecca Vandal, Gretta Ray and, drumroll… Daryl Braithwaite (we hope that he is prepared for a 400,000 strong sing-along to Horses). More info here…
Pop Up Plaza Cinema @ Acland Plaza
This Valentine's Day Acland Plaza will be hosting its very first Pop Up Plaza Cinema. Head on down to the bustling street of Acland, enjoy a dinner at your favourite local as the sun sets and then cosy up on a bean bag as "Valentine's Day" the movie hits the big screen. More info here…
Simon & Garfunkel Project @ The National Theatre
St Kilda's iconic National Theatre presents Feelin' Groovy: The Simon & Garfunkel Project. Melbourne jazz vocalist and singer-songwriter, Helen Catanchin, leads a 6 piece jazz ensemble in delivering the sounds of Paul Simon and Art Garfunkel. The hype around this performance indicates that seats are limited so don't miss out. More info here…
Twilight Beach Polo
Yes you read correctly… St Kilda is playing host to Melbourne's very first Beach Polo (take that Portsea)! The event will take place upon the sandy shores of West Beach, St Kilda. Think Food, Wine, Fashion and a good old fashioned game of Polo. Tickets are selling fast so get in quick! More info here…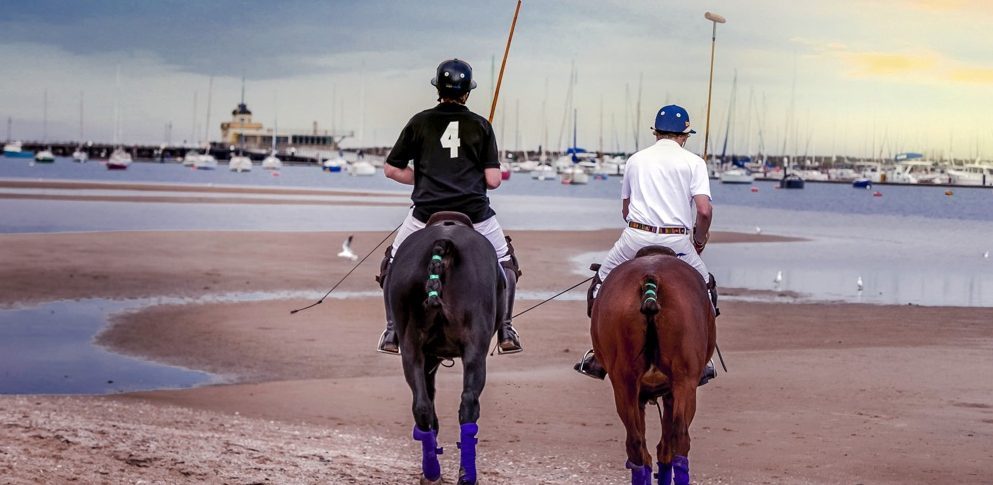 St Kilda Comedy Club @ 'The Bowlsy'
'The Bowlsy,' or for you non locals, the St Kilda Sports Club, is hosting a night of Good Food and Good Laughs as an all star comedy line up takes centre stage. This year's line up includes Dave Hughes, Andy Goodone, Chris 'The Bloke' Franklin, Bev Killick and more! More info here..
Changing Places @ Linden New Art
Exploring the concept of Changing Places, the exhibition showcases the work of five artists, all of whom provide a unique and personable look into an array of themes such as travel, migration and settlement. With entry costing no more than a gold coin donation, this is one event that you need to add to your February bucket list. The exhibition will run from the 10th February – 8th March 2017. More info here…
Summer Night Market
St Kilda's O'Donnell Gardens come alive throughout summer with the weekly Summer Night Market. The market kicks off at 5:00PM every Thursday night with an array of Food Trucks, Stalls, Live Music and more. As the sun goes down, the fire twirlers and drumming circles come out to play. Always a great vibe! See more here…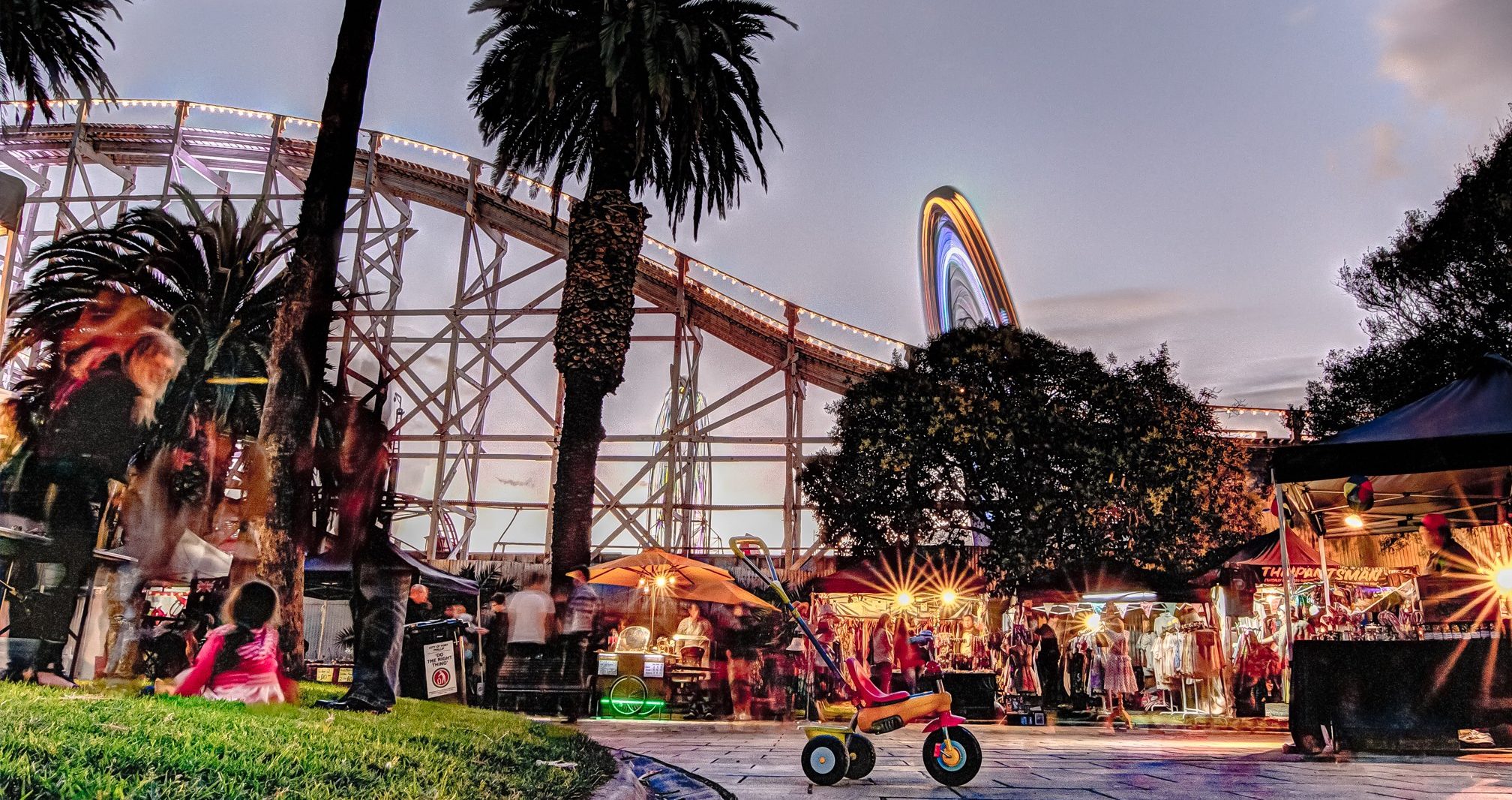 Lifetime Guarantee @ Theatre Works
A Rock N Roll comedy featuring new love, sex tapes, divorce, property development and a 67′ Mustang. The production sees acclaimed Australian playwright Ross Mueller team up with multi award winning Theatre Works Creative Director John Sheedy as they explore themes of urgency, honesty, anger, sex and alienation. Catch the play throughout the month of February at Theatre Works. More info here… 
Forgotten Factory @ Laneway Artspace
Uncover the history of St Kilda's forgotten past at Laneway Artspace. The space was once the location of one Australia's most iconic brand names: G&E Rodd. George Rodd was a jeweller in Greeves Street and played a momentous role in the introduction of the 4 1/2 day working week and equal pay for women. The exhibition will run throughout the month of February. More info here… 
The Way Things Work @ Red Stitch Actor's Theatre
The team at Red Stitch are showcasing the Victorian Premiere of multi award winning Writer / Director Aidan Fennessy's dynamic and topical play. Diving into corruption, politics, loyalty and fear, the performance is both witty and hilarious. Running throughout February until the 5th March, this is one not be missed. See more here…