10 Things Not Be Missed At Midsumma Festival
2017 will see Midsumma Festival celebrate its 30th year with 3 weeks of events and festivities taking place across Melbourne and surrounding suburbs. The festival is playing host to over 130 events spanning across film, theatre, parties, sports, visual arts and of course, the annual St Kilda Midsumma Pride March! Kicking off on Sunday 15th of January  2017, Midsumma Festival is Victoria's premier queer arts and cultural festival, for and by LGBTQIA+ communities. With so many exciting and unique events on offer, this year is set to be a big one!
Midsumma Pride March
If there's one Midsumma Festival event not to be missed… this is the one! Each year Pride, Party and Parade transform the streets of St Kilda into a sea of colour and celebration of all things queer. This year's Midsumma Pride March is expected to attract more than 40,000 participants and onlookers to St Kilda's bustling Fitzroy Street. Kicking off at 2:00PM, Melbourne's queer communities and supporters will make the 1km "strut" down Fitzroy Street before gathering in Catani Gardens for post march festivities. Expect a day and night filled with music, dance, song, drag, parties, colour and equality bustling from the streets of St Kilda. Oh, and don't forget to look out for the St Kilda Tourism Kombi Van… it may be making an appearance in the March!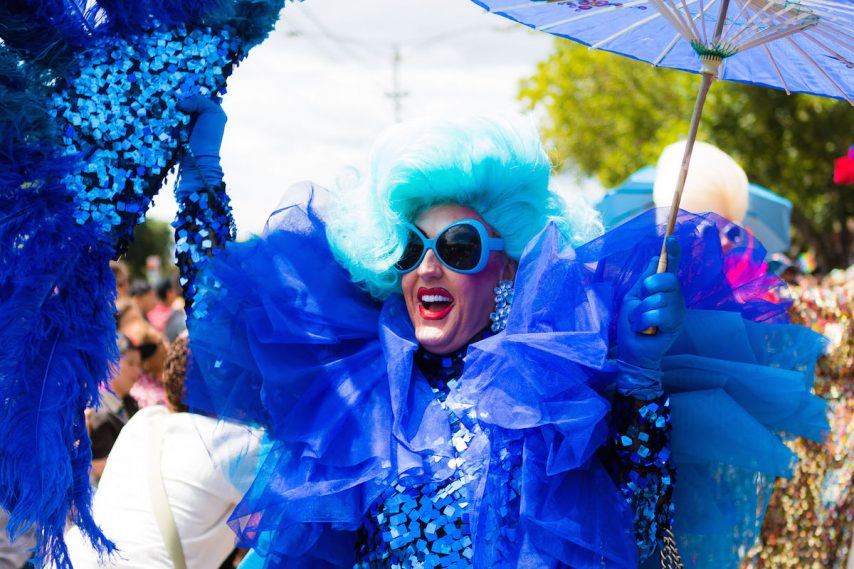 Image: Coal Photography
Midsumma Festival @ Gasworks Arts Park
Gasworks Arts Park and The Village Festival will transform the parklands into a festival hub! Midsumma @ Gasworks will play host to a quirky array of theatre and festivities between 27 – 28 January and 1 – 4 February 2017. With a giant inflatable rainbow, a "cuddle puddle," on site bar and lounge, a Dance Party Caravan and a program filled with film screenings, cabaret and theatrical performances, this is one Midsumma Festival event well worth checking out.
Big Queer Brunch
What better way to kick start your Midsumma Pride March celebrations than with the queerest brunch St Kilda has ever seen? Hosted by St Kilda's Mavis Brown's , The Big Queer Brunch is what we like to call a mid morning soirée, offering a delectable brunch menu, Mimosas (of course), live entertainment and host Frock Hudson (Dean Arcuri's queerer alter ego). The brunch is set to kick off at 11:00am on Sunday 29th January 2017.
Midsumma Carnival & T Dance
Live music, live performances and "sneak peaks" into the festival highlights will be of centre stage at this year's Midsumma Carnival & T Dance. Kicking off the entire festival, the Carnival will return to Alexandra Gardens on Sunday 15th January 2017. This year the Carnival is set to host a huge Line Up including Comedy, Live Music, Dance Workshops, a Drag Competition and of course, the inaugural Dog Show. As the sun sets, the Carnival will transform into T Dance – a late night party with a gigantic menu of DJ talent . The best bit? It's FREE!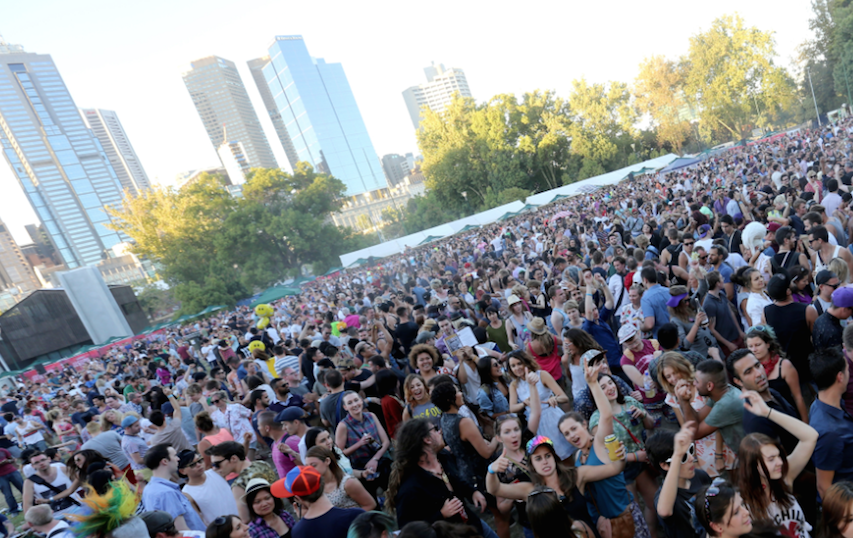 Image: Star Observer
#Dragformation
A visual exhibition with a twist, #Dragformation explores the transformative procession of the drag culture. Taking place at Chapel on Chapel between 20th January – 5th February 2017, the exhibition features a photographic collection by Aaron Walker, documenting the many facets of drag performance. Entry is free!
Girls at Sea Boat Party
Ahoy! Set a-sail at this year's Midsumma Festival with the 4th annual Girls At Sea Boat Party. With two levels, dance floors, a large deck and DJs, the party is expected to go off. Departing Saturday 21st January 2017, this party is predicted to be a hoot!
Midsumma Horizons
Best described as a "Future Focused Art Party" Midsumma Horizons is a new addition to the festival program, featuring a cross-section of Melbourne's experimental artists, live performance, projection, visual art and music – all in the heart of the city at the Testing Grounds, Melbourne's outdoor site for creative risk-taking.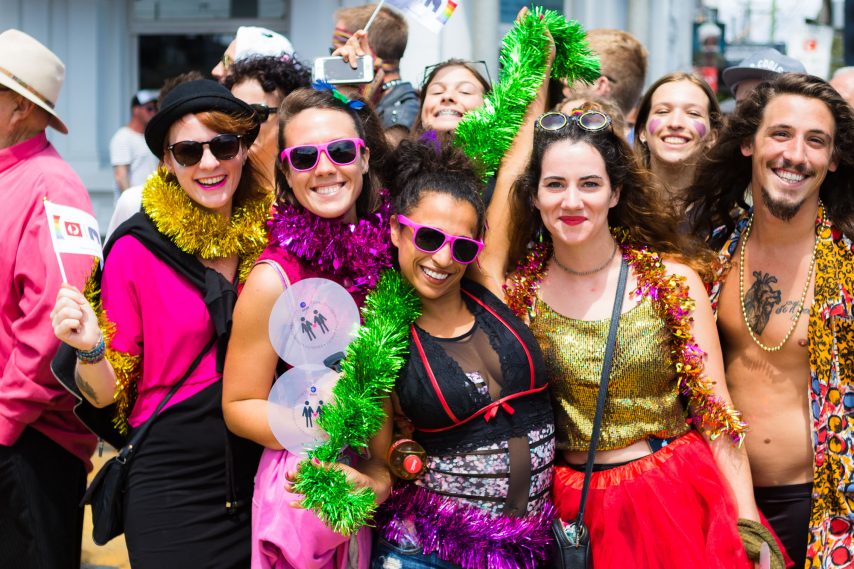 Image: Coal Photography
Mad Hatters Tea Party
Don't be late for this very important date! Join the FREE party at Melbourne's Treasury Gardens and enjoy the live music, DJs, fashion runway, rainbow yoga, food trucks and information stalls. Catering for the 12 to 25 year old gay, lesbian, bisexual, trans and queer community, this event is the first of its kind in this year's Midsumma Festival.
The 2017 Australian Same Sex Dancesport Championships
Join the 21st birthday celebrations and live performances at this year's Dancesport Championships. This is an evening jam-packed with entertainment that just keeps getting better with every passing year, and in 2017 you are sure to see the biggest 21st party ever held at St Kilda Town Hall. Same sex couples will make their way from across Australia to compete for this year's reigning title on Saturday 4th February 2017 and yes, there will be sequins!
CRISCO: Midsumma Pride March Party @ Cushion
Every year St Kilda's Fitzroy Street plays host to an endless array of Midsumma Pride March After Parties and this year is no exception. Hosted by Cushion Lounge, CRISCO is an all-sexualite dance party with some of Melbourne's best DJs. Count us in!
Well… we getter our dancing shoes you on. See you in St Kilda!
Visit the Midsumma Festival website for more information on events.