Amy Winehouse: A Family Portrait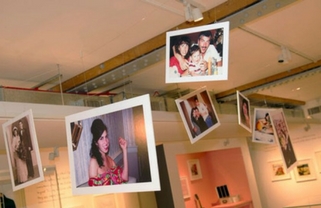 Where: Jewish Museum of Australia,
When: 22nd October 2017 – 25 March 2018
An exclusive Amy Winehouse exhibition is coming to St Kilda!
Amy Winehouse: A Family Portrait is a personal and intimate exhibition about Amy Winehouse (1983 – 2011). It was curated by the Jewish Museum London with help from Amy's brother, Alex and her sister-in-law, Riva. The Winehouse family gave the Jewish Museum London unprecedented access to Amy's belongings, including her guitar, record collection, and iconic outfits, in order to bring the exhibition together. Following its launch in London in 2013, the exhibition has toured internationally with great success to San Francisco, Vienna, Tel Aviv and Amsterdam.
We are pleased to be the only place in Australia to host the Amy Winehouse exhibition, and are excited to share this fantastic show with Amy Winehouse fans. Stay tuned for more details about the exhibition and programs.
More info here.
---