Erin Coates & Anna Nazzari > Dark Water @ Linden New Art
May 4, 2019

-

June 23, 2019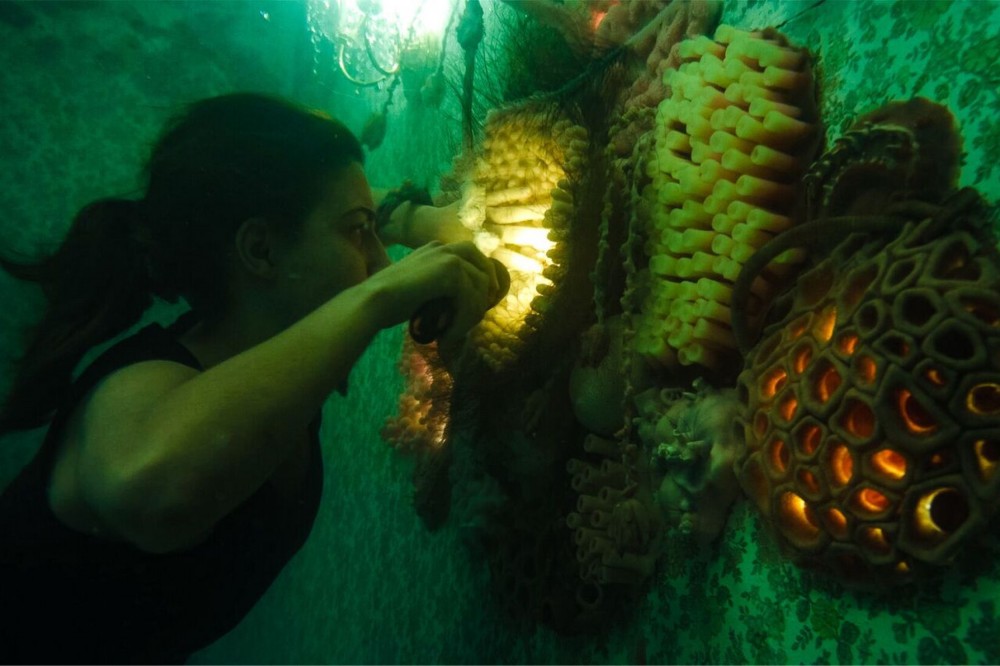 Presented by artists Erin Coates and Anna Nazzari, this exhibition draws on their combined research into cephalopod anatomy, maritime history, ocean mythologies, psychogenesis and the experiences of deep-sea divers. Dark Water includes a film, shot underwater using submerged sets created by the artists, as well as an installation of the moulded silicon sculptures used in the film, drawings and scrimshaw prints.
The works centre on the nature of human grief and personal transformation, whilst being conceptually and aesthetically underpinned by the Australian Gothic in cinema.
Dark Water has been supported by the Australia Council for the Arts and the Department of Local Government, Sport and Cultural Industries.
ABOUT THE ARTISTS >
Erin Coates > WEBSITE
Anna Nazzari > WEBSITE
Image: Erin Coates and Anna Nazzari, Dark Water [film still], 2019, 4K video,
sound composition by Cat Hope & Decibel.