Ghosts of Hotel Esplanade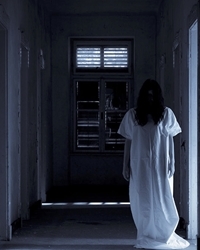 Ghost tour meets historical tale. Explore the 140-year-old iconic Hotel Esplanade through the lens of the paranormal.
Not your average ghost tour, this storytelling experience unveils the souls who float and have floated throughout the Hotel Esplanade, whilst exploring the newly reopened hotel.
Led by charismatic local storyteller Bo Svoronos. A wordsmith, performer, researcher and fascinating mind, Bo weaves together insightful stories of mystery and intrigue with a touch of humour. Having lived and worked in St Kilda since the mid-nineties, Bo has independently produced and co-directed two St Kilda Writers' Festivals, numerous Yalukit Wilum Ngargee festivals for the City of Port Phillip (amongst many other hats) and spent his fair share of time frequenting The Espy.