St Kilda Puppy Pub Crawl – Parma Series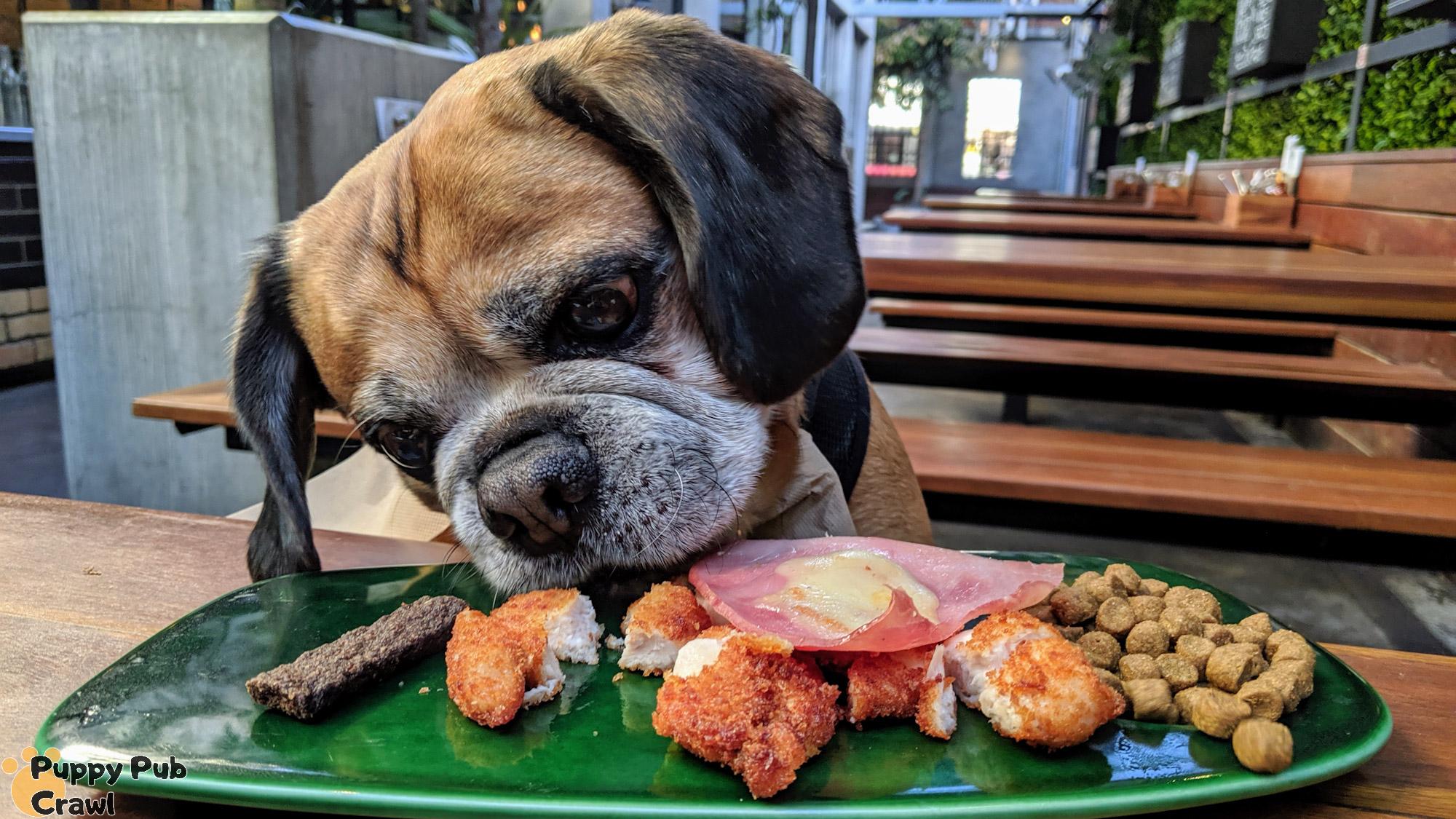 Join us for St Kilda Puppy Pub Crawl – Parma series!
Walk your dog and chill with us at the beaches & the heart of St Kilda as we visit dog-friendly venues on a Sunday arvo. The first two venues are directly in front of the ocean, venues range from a beach pavilion, a stunning modern beer garden to a prominent live music venue. All of the seating areas for our group are undercover with heating.
We start off with a walk along St Kilda West Dog beach to St Kilda main beach, where most areas are off leash. We then continue to walk into the heart of St Kilda.
Total walking distance 2.2 km.
Meet at St Kilda West Dog Beach in front of West Beach Bathers Pavilion, 10 mins before the event starts for an introduction.
1st stop – West Beach Bathers Pavilion. Once a bathing pavilion in the 1930s, this historic building now caters to modern beach-goers with absolute beach-front premium casual dining and drinks. Your dogs can take advantage of the sprawling beach while we are at this pavilion.
Our group will be served flat bread with hommus to share while having our drinks. West Beach also offered our group a special price for their soup of the day at $14.50.
>>>  1 km walk from St Kilda West Dog Beach to the promenade >>>
2nd stop – Republica St Kilda Beach. Republica has saved us a spot at their middle courtyard, a spacious undercover area to sit back while enjoying the view of the iconic St Kilda Beach. Expect a spectacular sunset on a good day! There will be live music when we arrive, but quite far from where we're sitting so ideal for the dogs. Happy hour will start at 4 PM where we can enjoy a$12 espresso martini and $10 mulled wine. Republica has offered our group a special price for their pizza at $20. Best of all, their chef has made something special for our furry babies – Doggie Martinis! Yes, our dogs can enjoy their free Doggie Martinis here at Republica, a cool place 'to see and to be seen' by other dogs 😀
>>>  1.2 km walk from the promenade to New Market Hotel  >>>
3rd stop – New Market Hotel. A hip and modern beer garden in the heart of St Kilda, the New Market Hotel makes exotic cocktails and has 17 beers on tap. The New Market Hotel has reserved a section of their undercover beer garden with a heater on top of each table for us and our dogs. Here our dogs will be served Puppy Parma – it consists of a mini chicken schnitzel, shaved ham and is topped with bocconcini and greens. No Parma is complete without the side of chips (duck and turmeric dog treats) and salad (chicken, rice, vegetable kibble). We encourage you to stay on and enjoy their pub classic meal and their woodfired grilled dishes.
PS: Puppy Pub Crawl has events all around Melbourne. Follow our page to get notified about future events https://www.facebook.com/pg/crawlpuppypub