The Borderers @ 25th Anniverary Celtic Gala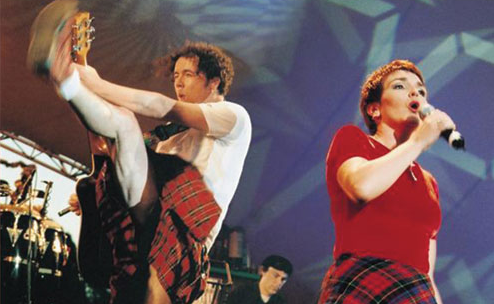 We want you to go back in time and relive some of your best memories at the Port Fairy Folk Festival, when hundreds of you rocked up and helped create an amazing atmosphere at The BordererS gigs.
Bring all of your friends that you used to go with, get that tartan back out of your wardrobe and get ready for some BordererS 25th Anniversary mania!
If you were there from the beginning, and you still follow THE BORDERERS, then you'll know that unbelievably Jim & Alex have now even more energy than what they started out with in 1994.
To make this a special Scottish evening for you, The BordererS have also enlisted the help of The Garrick Stewart School of Scottish Dancing plus a Melbourne Pipe Band to get you in a Celtic mood during this special Gala performance designed to encapsulate 25 years into one evening!
Every performance of this show has been Sold Out this year, so Book Now and don't miss out! You'll kick yourselves if you do.
Get 10% off your ticket with the code: STKILDAROCKS