The Wiggles @ Palais Theatre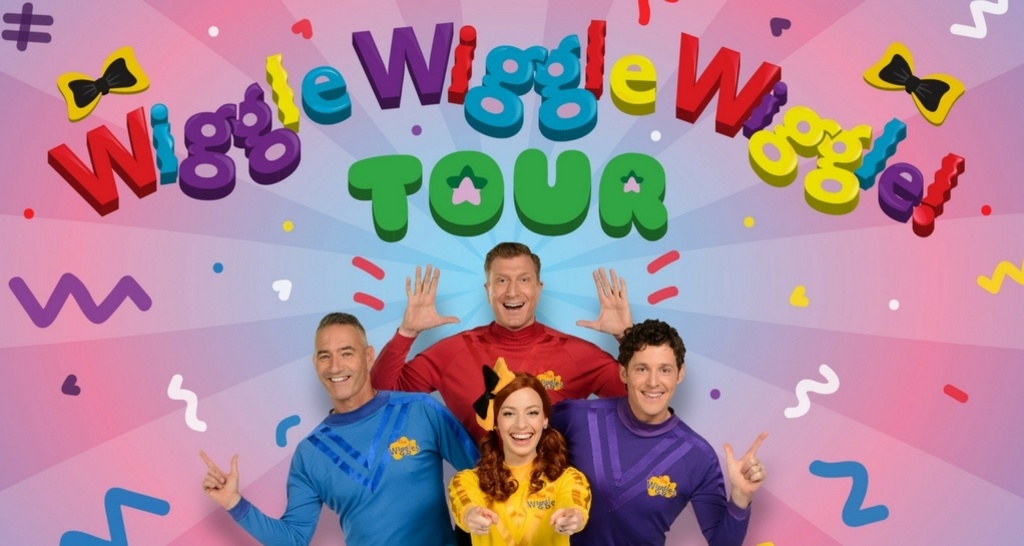 Where: Palais Theatre, St Kilda
When: Sunday 1st July 2018

The Wiggles are coming to perform for you as part of their Wiggle Wiggle Wiggle! tour! This brand new show will see Emma, Lachy, Anthony and Simon performing at the Palais Theatre.
Over the last year The Wiggles toured all around the world including Australia, New Zealand, England, Ireland, Scotland, Wales and Canada! They performed to over a quarter of a million fans around the world, making The Wiggles the most successful children's entertainment group. After performing five sold out shows in Perth, The Wiggles set a record for the most number of tickets sold to any artist at the venue (including artists such as Bruce Springsteen and Pink!) The Wiggles TV show was snapped up by Netflix, taking it into over 190 countries around the world as well as Hulu, Treehouse and Universal Kids in North America.
Get your tickets to the Wiggle Wiggle Wiggle! show as quick as you can, during last year's tour The Wiggles sold out over 200 shows! The Wiggle Wiggle Wiggle! tour will run from March right through to the end of the year and you might like to "Do the Propeller" or "Dial E for Emma" say g'day to Lachy's friend Ponso the Pony or play "Simon Says" as well as doing the "Hot Potato" or "Rock a Bye Your Bear". The Fab Four of Fun will of course be joined by Dorothy the Dinosaur, Captain Feathersword, Wags the Dog and Henry the Octopus!
The Wiggles are Australian Icons, trusted and treasured by Aussies with a recent survey showing that 95% of Australians are aware of The Wiggles; 66% of Australian Adults have been entertained by The Wiggles in their lifetime; 81% of children (1-5 yrs) have been entertained by The Wiggles and 70% of young parents say that The Wiggles are their pre-schoolers favourite entertainers! (i-View Omnibus). This is your chance to experience all the fun of The Wiggles show in person. Join us and be a part of the Wiggle Wiggle Wiggle! tour!
With so many sold out shows last year, you better get a wiggle on and get your tickets now as tickets to the Wiggle Wiggle Wiggle! tour will sell like hot potatoes!
Book tickets here.