Freddie Wimpoles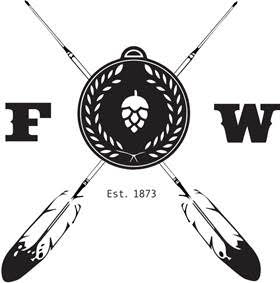 St Kilda has a new craft beer destination. Well, it's a new-old destination really. Let us explain.
Freddie Wimpoles, is set at the old George Hotel site, is named after Frederick Wimpole, the man who purchased the very same hotel way back in 1873.
The Wimpole family ran the hotel for almost 80 years, with avid beer lover Freddie at the helm.
The new incarnation features 13 rotating craft beers on tap, New York style deli food, a hunting lodge vibe with neon lit American diner atmosphere, a poolroom and a jukebox.
Liam Ganley (The Fifth Province, Lemon Middle and Orange) and Scott McKay are behind the revamp.
"After taking over the George, I started researching the history of the hotel; it has a very colourful and interesting past. I found the history of the original owner particularly fascinating and thought he should get recognition for his contribution to the hotel," Liam says.
The new venue has a takeaway licence till midnight, as well as 180 premium spirits and a cocktail list focusing on the classics with a twist. Liam recommends the wood chip-smoked Old Fashioned.
Wondering what New York deli style fare encompasses? Think slow-cooked meat sub sandwiches, hot dogs, beef jerky and house-made pickled vegetables.
The new venue space has been created using recycled and salvaged materials, including a bar made from reclaimed doors and posts, and a wall tiled entirely with old beer cans.
125 Fitzroy St, St Kilda, 3182
---