St Kilda Fishing Charters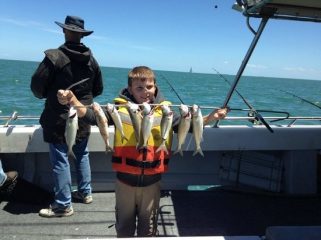 Where: St Kilda Fishing Charters, St Kilda Marina, St Kilda
When: 7 days a week
Time: Dawn to 9.00 pm

It's school holidays so why not take the kids on a fishing trip!
St Kilda Charters operates from St Kilda Marina and offers some of the best sightseeing and fishing that Port Phillip Bay has to offer.
Our well-qualified and experienced team is committed to providing the highest quality service to all customers, from the moment you contact us, until you leave the vessel.
Whether you are planning an exciting and enjoyable way to relax with friends, celebrate a special event, entertain clients, or just try your hand at fishing, St Kilda Charters can provide a package that will meet your needs.
Visit St Kilda Fishing Charters website
Ph: (03) 9776 2200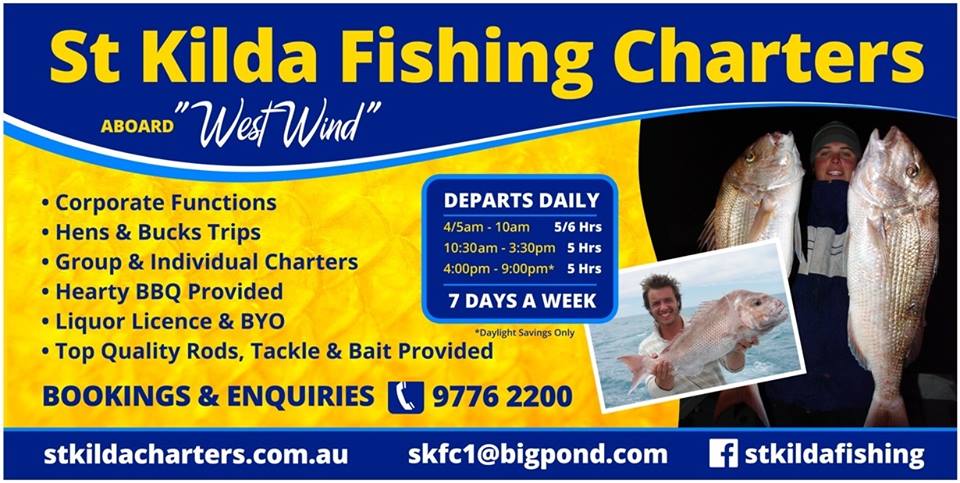 ---