ST KILDA'S BEST COCKTAIL BARS – WINTER EDITION
Cocktails… life's answer to the wintery blues. From underground cellars to hidden abodes, here are some of St Kilda's best cocktail bars to escape to this winter!
Day Of The Dead
129 Fitzroy St
Mexican Tapas + Cocktails + Open Fireplace = yes please! Hidden within the historic George building on Fitzroy Street, this cosy and vibrant cocktail bar has a concoction for any one or any occasion, from classics to the unfamiliar, from the sexy twists to the masterpieces – these guys KNOW what they are doing. Cocktail to try: on a date? Anything from the "Sex, Love & Cocktails" selection.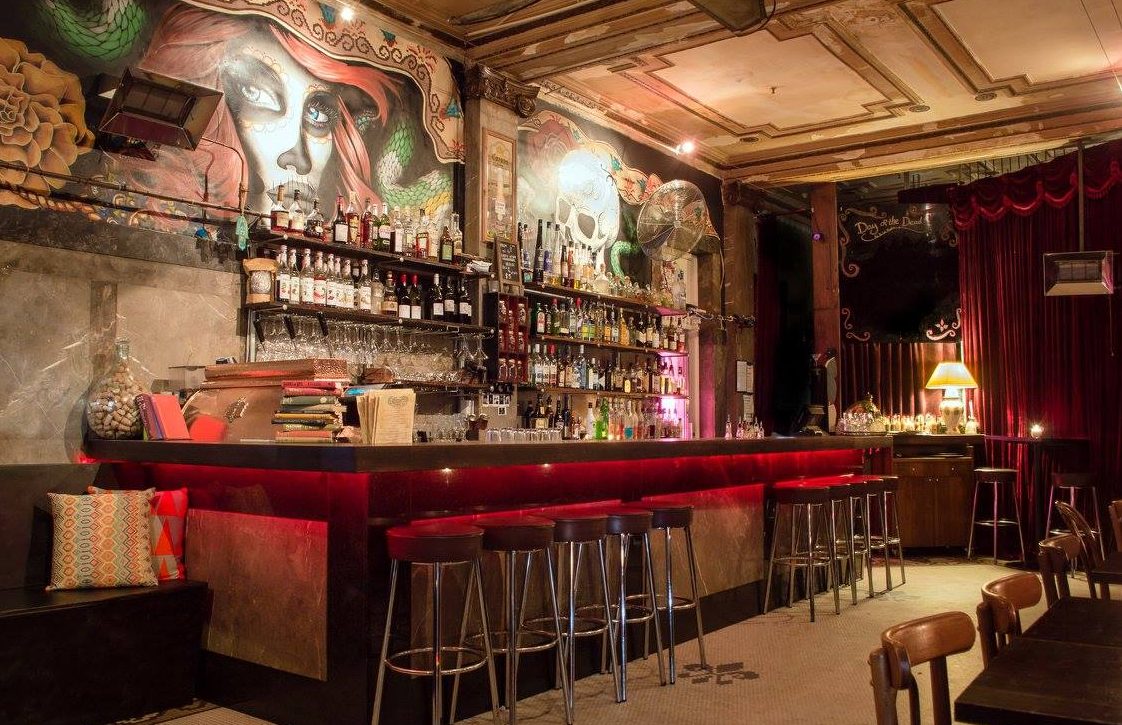 Nelson Rum Bar
56 Acland St
Nestled along St Kilda's bustling Acland strip, Nelson Rum Bar boasts a chilled nautical vibe representative of a good old fashioned St Kilda summer (what better way to beat the winter blues)? With both cosy indoor and relaxed undercover outdoor seating, it is the perfect people watching spot for a cheeky arvo cocktail. Cocktail to try: The Nelson Mojito – lime, mint, white pepper-infused rum, lime zest, mint and elderflower with orange blossom water.
Misery Guts
19 Grey St
This St Kilda newbie is full of character and quirky assortments, complimented by a Classic Cocktail menu and an Aussie only tap beer selection. Fast becoming a local hot spot, the bar resides within a high ceiling historic building which once served as a Bank, a Brewery, Greek Restaurant and Travel Agency. Today, "the vault" has been transformed into the loo. Cocktail to try: The Hemingway Daquiri – shake some grapefruit into the rum mix and you have a brain-warming, idea-changing liquid alchemy.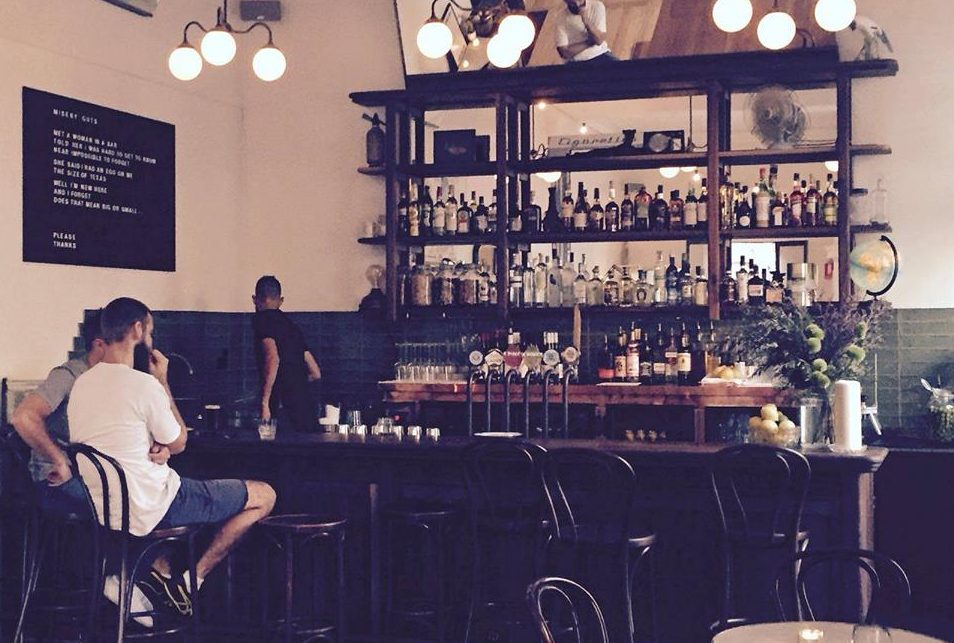 Love & Dysfunction
103 Grey St
Without a second glance this quaint Grey Street bar may go unnoticed. Open late and boasting a cosy candlelit outdoor garden & welcoming lounge, Love & Dysfunction is a hidden gem. With quirky tunes, friendly staff and a vast Cocktail list, this is one well worth checking out! Cocktail to try: Hot Espresso Martini… enough said!
St LuJA
9 Fitzroy St
Formerly Laika Bar, St LuJa is the new kid on the block, tucked away on the beach side of Fitzroy Street. This late night Whisky slash Cocktail Bar describes itself as "a little bit eclectic, a little bit Gansta, a little bit posh and a little bit grungy.' Think art deco, think live jazz, think speakeasy, think tapas and a 30 strong Cocktail selection. Did we mention the underground wine cellar? Cocktail to try: The Charlie Chaplin – Cartron Apricot Brandy, Hayman's Sloe Gin and lime juice.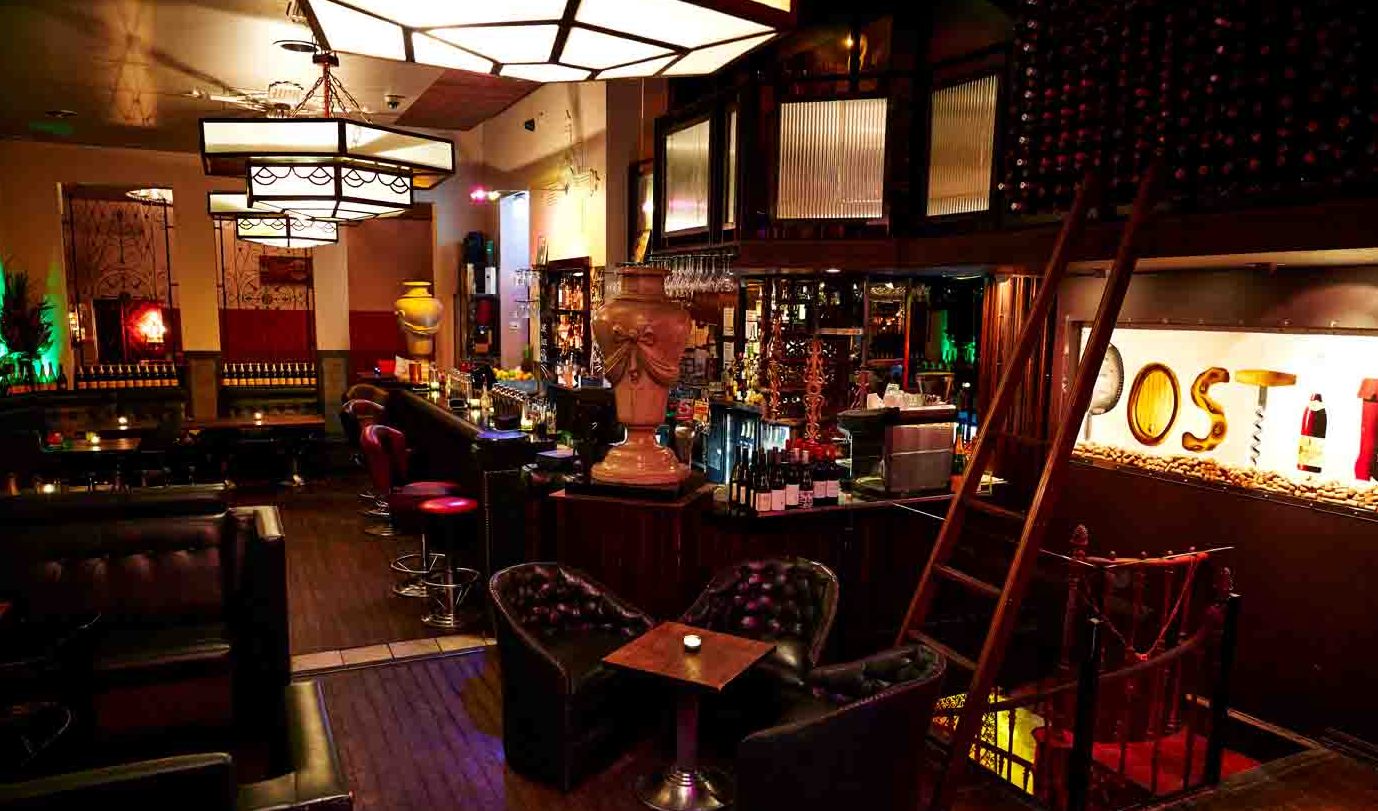 Big Mouth
168 Acland St
Built in 1938, Big Mouth is an architectural delight, the building once serving as a Wax Museum, a Russian Ballroom, Punk Bar & a Tea Shop just to name a few. Known by locals as a popular place to grab a bite, Big Mouth boasts a stunning art deco top floor bar ideal for a classy Cocktail date. Friday and Saturday you can expect live music and a thriving dance floor. Cocktail to try: The Vote For Pedro – Martel vs Amaretto, Pedro Ximenez, pistachio syrup, lemon and egg white.
Cantina St Kilda
2 Acland St
A Mexican restaurant, bar and late night haunt tucked beneath St Kilda's iconic Prince of Wales. With a 23 page drink list, there's a little something for everyone, from Margarita Pitchers to Coconut infused Popcorn cocktails. The venue has loads of dark corners, hidden nooks and cosy booths ideal for escaping that darn winter cold! Cocktail to try: The Almond & Hazelnut Margarita – Tequila, hazelnut, almond, lime, coconut.