Hola Melbourne! 2019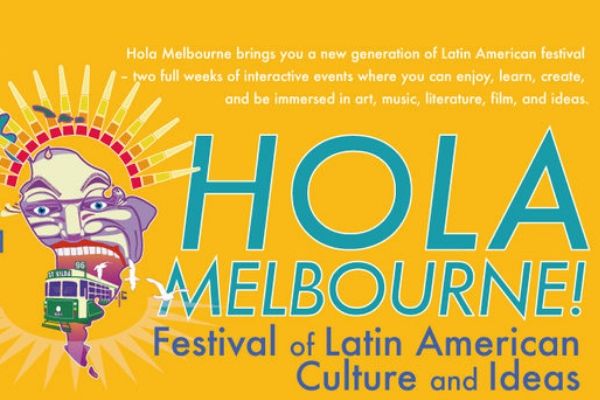 13 – 29 SEPTEMBER 2019
Hola Melbourne brings you a new generation of a Latin American festival – two full weeks of interactive events where you can enjoy, learn, create, and be immersed in art, music, literature, film, and ideas.
By 2017 4Diverse, as a local community organisation, had noticed the rapid growth of the Latin-American community in Port Phillip. Based on this observation, we decided to run the Latin American Art Exhibition 2018 which took place in March 2018.
This event was a great opportunity for us as an organisation to connect with the local community, and gain a sense of what is happening locally in the Latin American art scene and culture.
The success of the first edition of this initiative encourages us to present a wider program, such as the:
HOLA MELBOURNE! FESTIVAL OF LATIN AMERICAN CULTURE AND IDEAS. 2019. This program is much more ambitious regarding the range and scope. 4Diverse will create interactive performances that involve local visual artists, musicians, writers, academics and dancers to actively engage the community.
At HOLA MELBOURNE! 2019, we aim to make activities as inclusive as possible. We involve our audiences with artists, and provide opportunities for people to be involved in the creation of art, music and dance. We also offer the chance to reflect on contemporary issues related to Latin American countries and the presence of Latin American people in Australia.