RAIN ROOM MELBOURNE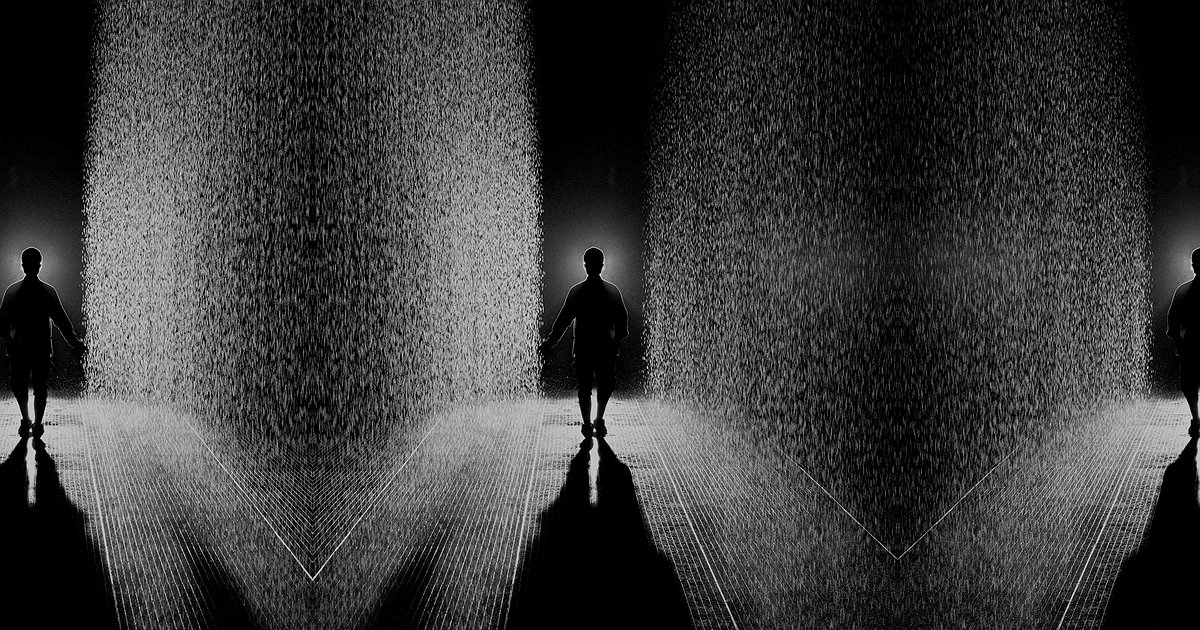 Fri 9 Aug to Sun 29 Sep 2019
Random International's monumental artwork Rain Room is a responsive environment engaging all the senses.
A 100 square metre field of continuous rainfall, Rain Room invites you to become fully immersed in the rain while simultaneously being protected from it. The millions of water droplets respond to your presence by ceasing to fall wherever you move as you navigate the space. Through Rain Room, Random International seeks to explore how human relationships to each other and to nature are increasingly mediated through technology.
Following blockbuster showings at LACMA in Los Angeles (2015/6), the Yuz Museum in Shanghai (2015 and 2018), the Museum of Modern Art, New York (2013), and London's Barbican (2012), this globally significant work is coming to Australia – premiering in Melbourne soon, for a limited time only.