Hot Dog Eating Competition @ Luna Park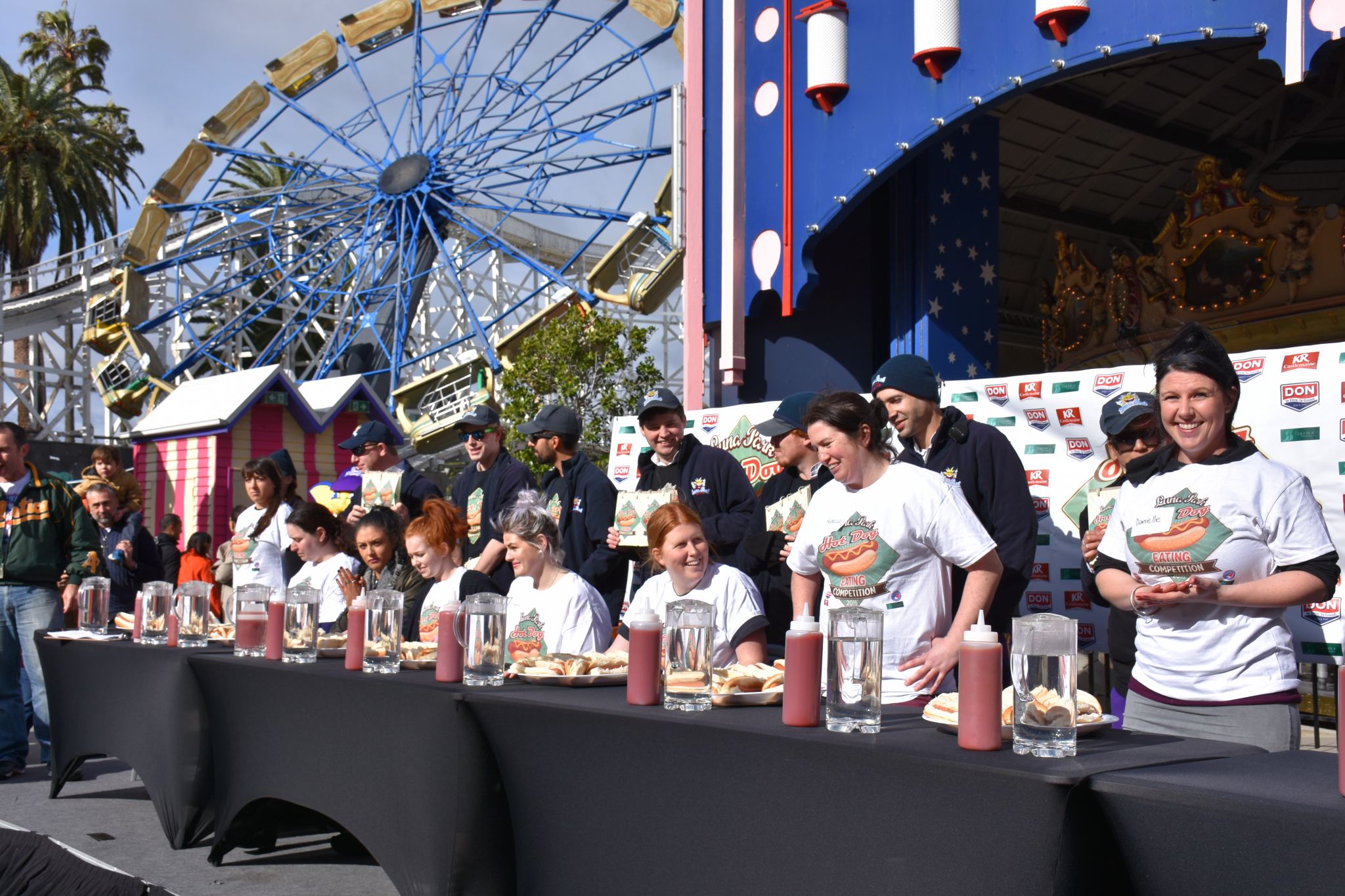 If you think of yourself as a bit of a hot dog devotee and would relish the chance to celebrate International Hot Dog Day, then head to Luna Park for its most plucky event of the year!
Melbourne's heritage amusement park treasure, Luna Park is a 'top dog' when it comes to creating fun and this year is no different as the preparations are underway to host its 6th annual Hot Dog Eating Competition on Saturday 20 July from 11am.
If you think you can stomach this gutsy competition–presented by Cleaver's Organic Beef Hot Dogs –grab your friends and get ready to indulge in all things hot-diggety-hotdog at Luna Park. If you are a spectator of this crazy hot dog gobbling action, make sure to take advantage of the Hot Dog Special Offer of 3 rides + 1 Cleaver's Organic Beef Hot Dog for just $27.50. These special tickets can be pre-purchased online, or at the ticket box on the day.