L'AUDACE D'ANNETTE @ Alliance Française de Melbourne
September 20, 2019 @ 12:00 am

-

October 17, 2019 @ 11:59 pm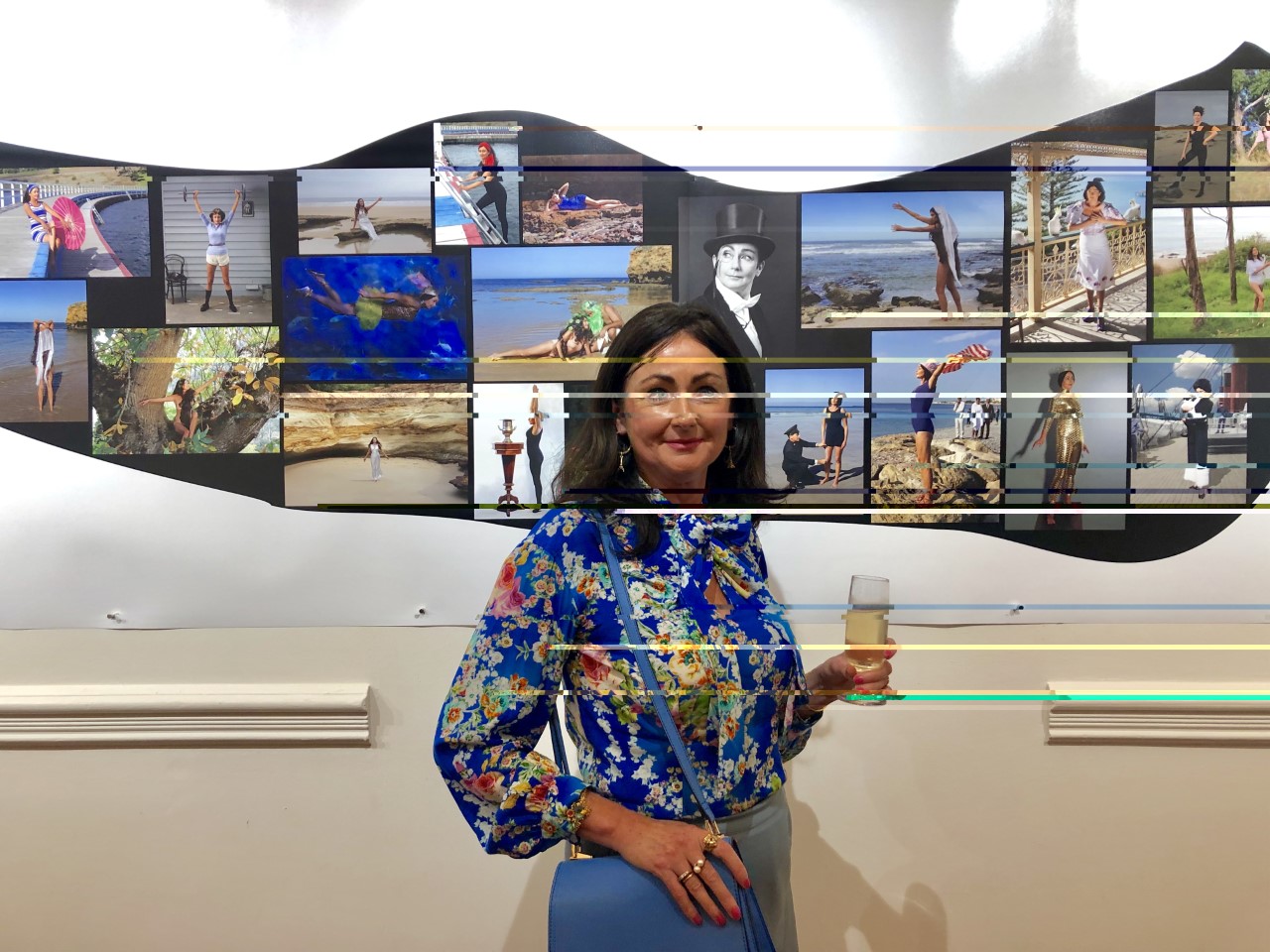 A photography exhibition by Lisa Barmby
Exhibition dates: 20 September –  17 October
Opening: Friday 20 September, 6:30pm to 8pm
To be officially opened by Peter Cox, former Curator of Australian Social History at Sydney's Powerhouse Museum (Museum of Applied Arts and Sciences), and curator of the 2016-2018 exhibition 'Million Dollar Mermaid: Annette Kellerman'.
Lisa Barmby's L'Audace d'Annette (The Audacity of Annette) presents 38 elaborately staged photographs and a six-metre collage that examine the audacious life and career of Annette Kellerman (1886 – 1975).
As an international celebrity at the turn of the 20th Century, Kellerman's life as a marathon swimmer, fearless diver, vaudeville performer and silent movie superstar showed courage and innovation at every turn. When Annette, competed as the only female in the Paris Seine marathon, the crowd quickly fell in love with her, "Allez Miss!" they shouted. She was a proto feminist, using her physical prowess to enthral the world, provide for her family and fearlessly pursue her dream of a new life for women.
In this exhibition, Barmby, assisted by artist Tom Alberts, utilises multiple photographic scenes to restage and reimagine the ideas and image making of Annette Kellerman. L'Audace d'Annette traces the resonances and connections between artist and subject: the love of the sea, the theatre, costume design, the cinema, French culture, and vegetarianism amongst many others. It is a resonant restaging taking up themes of femininity, the body, nature, and social authority. Above all for Barmby, Annette Kellerman is an inspirational woman who symbolises courage, modern female sensibilities and friendship between Australia and France.