Tommy – 50th Anniversary Performance @ Memo Music Hall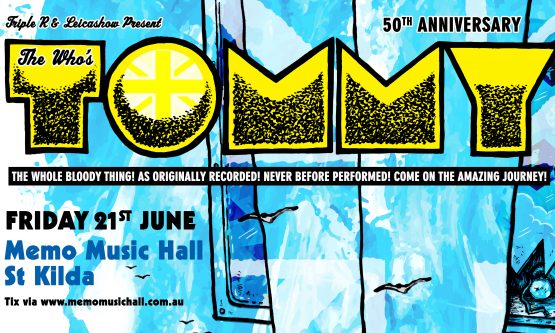 TIM ROGERS, DAVEY LANE, ASH NAYLOR have put together an all-star band to celebrate the 50th anniversary of The Who's break through album of 1969, "Tommy", which they will perform in June as "Captain Walker's Unborn Children".
The Pete Townsend-penned masterpiece "ropera" (sic) about the deaf, dumb and blind kid, has been represented in theatre, film and of course, live performance by "The 'Orrible 'Oo", but never in its full track listing sequence. That's about to change, when Captain Walker's Unborn Children bring "Tommy" to life St Kilda's MEMO Music Hall on Friday, June 21.