What Grows Together Goes Together: 2019 Dinner Series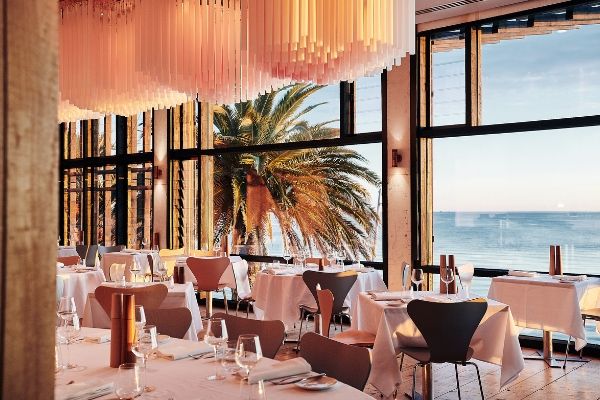 We are excited to again feature our popular 'What Grows Together Goes Together' dinners this Winter. For those interested in tradition, technique, seasonality and the paddock to plate ethos, this is a food and wine dinner series not to be missed.
The series was created to bring Regional Victoria to St Kilda, featuring local produce matched to beverages from the same area. Head Chef Ollie Hansford & Group Sommelier Gavin Cremming invite you to join them on their exploration of regional Victoria as they meet with the passionate local producers to understand how their local growing conditions and traditions differentiate their produce.
Hosted in the Palm Room – Stokehouse's stunning private dining space – let Ollie and Gavin take you on a culinary tour of Victoria whilst hearing from a selection of passionate local producers highlighted on the menu.
Featuring four intimate dinners, this year's What Grows Together Goes Together series commences on Thursday 6th June with a menu celebrating the cool climate and undulating landscape of the Macedon Ranges. In the lead up this dinner, Ollie and Gavin will visit a number of local producers to source produce to feature on the menu, including Hollyburton organics sheep, cattle and pigs, Dreaming Goat Dairy, Cobaw Ridge winery and Milking Yard free range chickens.
If you can't make it to our Macedon Ranges dinner, join us for one of the three alternative dinners in the series, highlighting the Victorian High Country (18th July), Grampians (22nd August) and the Great South East Coast (19th September). Start with canapés in STOKEBAR, followed by a four course dinner with matched premium beverages – from wine to sparkling and cocktails – for $145 per person.
A new way to experience Stokehouse – book now via phone on 03 9525 5555 or email info@stokehouse.com.au – limited seats available.