William Tell Presented by Victorian Opera
July 14, 2018

-

July 19, 2018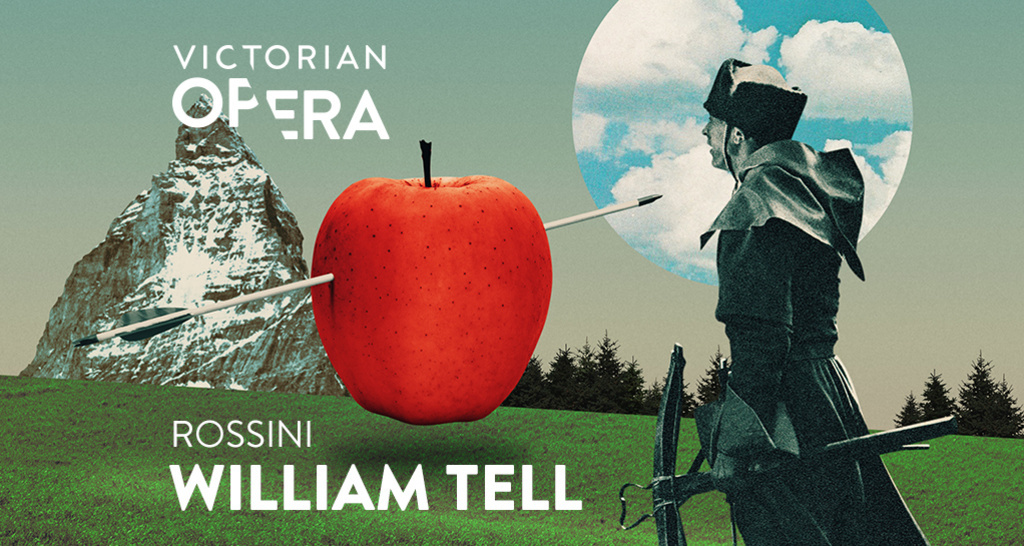 Where: Palais Theatre, St Kilda
When: Sat 14th, Tues 17th & Thurs 19th July 2018
Sung in French with English subtitles
Be part of history at the Australian premiere of Rossini's Final Epic
The legendary tale of the sharp-shooting hero on a quest for freedom makes for epic opera: a struggle for liberty against oppression and the courage that victory demands.
One hundred and eighty-nine years after its Paris Opera debut, Rossini's final masterwork, famed for its iconic overture, receives its Australian premiere. Epic opera demands epic staging and director Rodula Gaitanou (Royal Opera House, Opera Holland Park) and designer Simon Corder tackle Tell with grit and grandeur.
Hope is illuminated in a darkened world with this striking new production.
Composer Gioachino Rossini
Conductor Richard Mills
Librettists  V.J. Etienne de Jouy and H.L.F. Bis
Director Rodula Gaitanou
Set Design  Simon Corder
Lighting Design Simon Corder
Costume Design  Esther Marie Hayes
Orchestra Orchestra Victoria
Cast
Guillaume Tell Jean-François Lapointe
Arnold Melcthal Carlos E. Bárcenas
Walter Furst Jeremy Kleeman
Melcthal Teddy Tahu Rhodes
Jemmy Alexandra Flood
Gesler Paolo Pecchioli
Leuthold Jerzy Kozlowski
Mathilde Gisela Stille
Hedwige Liane Keegan
Book tickets here.