Ozzy Burger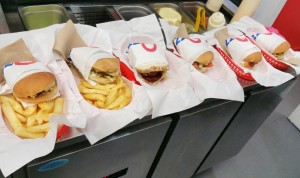 Ozzy Burgers are a hands on family run operation.
Our 30 years experience in creating great cafe food has been used to fill the niche in the market we saw for great tasting hamburgers that are great value.
We use only the freshest ingredients and our special patties recipe to create hamburgers that look like they do on the menu, and taste great too. And if you want to feed your family we won't break the bank.
03 9525 4030
---