St Kilda Beach Patrol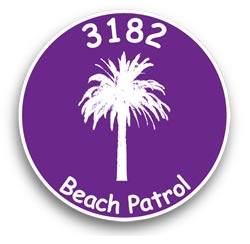 St Kilda Beach Patrol are a local community group who care about the litter that makes its way onto St Kilda Beach and into Port Phillip Bay.
St Kilda Beach Patrol meet on a monthly basis to conduct a clean up of the litter on St Kilda beach and heighten public awareness of the litter problem.
The 3182 Beach Patrol runs a beach clean up on a given section of St Kilda Beach for one hour on the second Saturday of every m
onth starting at 9am.
All members of the Beach Patrol wear purple tee shirts bearing the 3182 Beach Patrol logo. This draws in passers-by and beach users, highlighting the patrol's presence and what it is doing.
All litter collected is weighed and disposed of in the council provided beach-side bins.
The aim is to make this a social activity for all involved and all patrols are followed by refreshment at a local cafe.
---