The Wonderful Two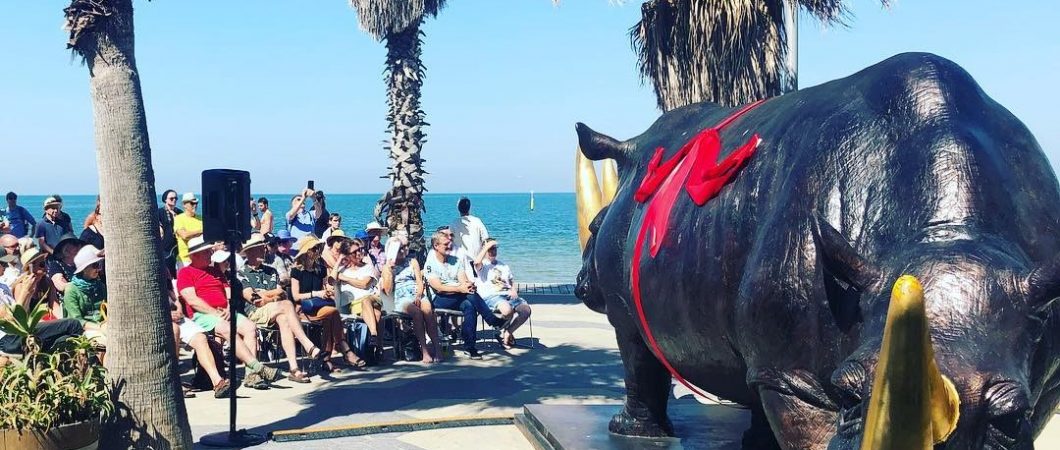 On 2nd February 2019, Melbourne was bewildered by the unveiling of The Wonderful Two, which offers a symbol of hope and education that future generations can do better.
The sculpture depicts Najin and Fatu connected in the middle, with their heads facing opposite directions. Both rhinos are trying to pull each other the opposite way to safety. It seems their fate is stuck in place and time with only two left on earth, and no simple direction to freedom.
We want The Wonderful Two to celebrate all of the amazing people and organizations that drive positive change in wildlife conservation. The sculpture is aligned with the hashtag #LoveTheLast.
Visitors are asked to take a photo with the artwork and share it with the hashtag #LoveTheLast, jump starting efforts to spread critical awareness. Donations to Ol Pejeta Conservancy in Kenya will assist Najin and Fatu to live out their much-deserved final days in peace.
On until 30 April 2019 at Republica, St Kilda Sea Baths.
Click here for more information.
---