Alliance Française de Melbourne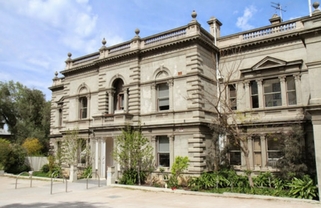 Founded in 1890, the Alliance Française de Melbourne is an Australian not-for-profit association dedicated to the promotion of the French language and culture.
The largest language school for French in Victoria it offers courses for adults, teenagers and children in St Kilda and the CBD.
Enjoying the patronage and support of the French Embassy in Canberra the AFM, is the only French cultural centre in Victoria. It organises major cultural events each year, such as the French Film Festival in March, the Bastille Day Festival in July and the French Christmas Market in December, as well as the annual Berthe Mouchette poetry competition that has been running since 1894. A varied program of exhibitions from local or international artists is regularly presented in our art gallery in St Kilda, and concerts, conferences and film screenings punctuate the cultural calendar all year round. The multimedia library in St Kilda includes thousands of French books, CDs and DVDs as well as a dedicated section for students with resources to enhance their French language learning.
51 Grey St, St Kilda VIC 3182
ph: (03) 9525 3463
Facebook: Alliance Francaise de Melbourne
---