Slaughterhouse Five @ Theatre Works
April 13, 2019 @ 8:00 am

-

5:00 pm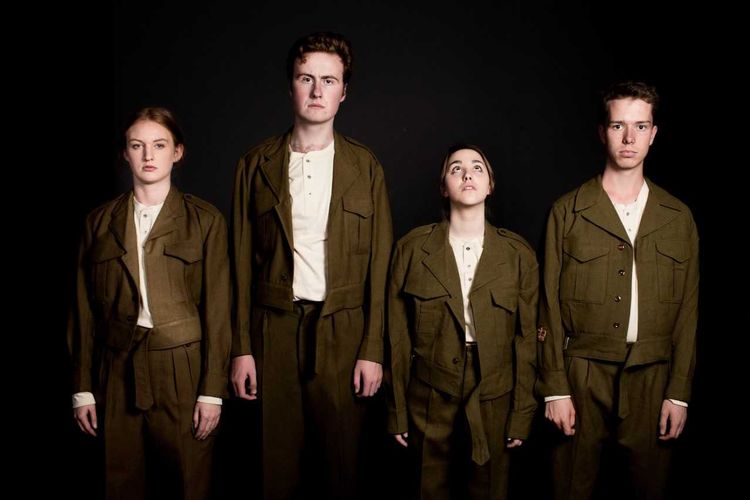 Theatre Works and MUST Present
Slaughterhouse Five
By Kurt Vonnegut
Adapted by Fleur Kilpatrick
A theatrical adaptation of one of the most loved, important novels of the 20th Century.
This all happened, more or less. The war parts, anyway, are pretty much true. The aliens, spaceships, human zoo and assassination, perhaps less so. But there really was a city called Dresden and it really was firebombed during a war that was really fought by children. And Kurt Vonnegut Jnr really did witness all that fire and death as a prisoner of war. And he wrote a book about it. And award-winning playwright Fleur Kilpatrick really has adapted it for the stage to be performed by people no older than the ones we once sent to war.
"This is a story I've always wanted to put on stage," says Fleur. "It is a deeply painful and messy story – it makes war look foolish and embarrassing – but it is also very funny, full of delicious sci-fi, porn and aliens."
Fleur is collaborating with Theatre Works and Monash Uni Student Theatre to create an intense, fast-paced, and darkly comical retelling of Kurt Vonnegut's experience of the bombing of Dresden during WWII. Through a weird and wonderful mix of sci-fi and sex, Vonnegut tells a deeply personal survival story of a boy sent to war, who witnessed a horrific massacre.
It will begin like this, "Listen: Billy Pilgrim has come unstuck in time."
It will end like this "Poo-tee-weet?"