Jewish Museum of Australia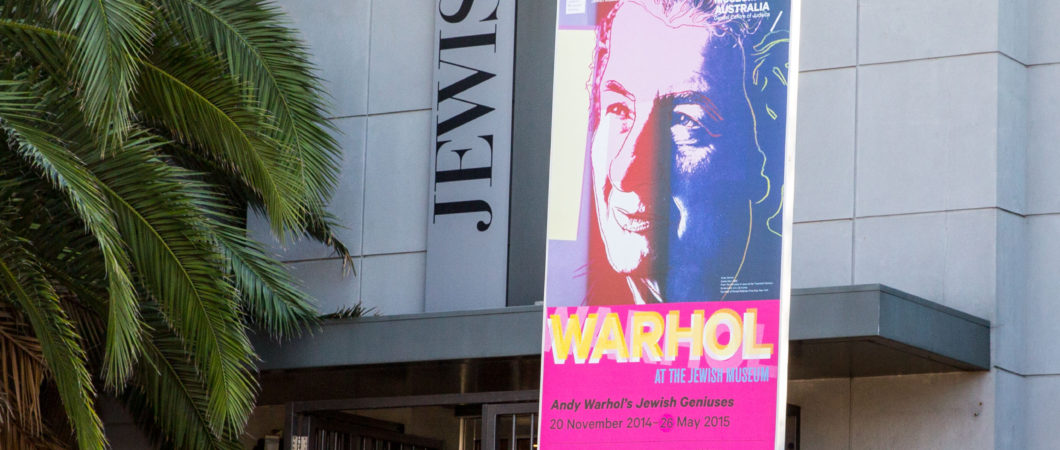 The award-winning Jewish Museum of Australia, is located opposite one of Melbourne's most beautiful synagogues,
the St Kilda Hebrew Congregation, and close to Temple Beth Israel. The museum tells of the unique contribution of Jews in Australia over the last 200 years and traces the waves of migration to Australia. It is custodian of over 20,000 objects and stories that tell the continuum of Jewish life and what it means to be Jewish in Australia. Most of the objects have come from peoples' own life experiences or those of their forbears.
The Jewish Museum of Australia has five permanent exhibitions which form the core of the collection.
Calling Australia Home
Zelman Cowen Gallery of Australian Jewish History
This exhibit tells some of the stories of generations of Australian Jews – the reasons they came, the lives they built for themselves and what it means to be Jewish in Australia today.
Timeline of Jewish History
A remarkable journey through 4,000 years of tumultuous Jewish history.
The Jewish Year
The exhibit demonstrates the connection between the Jewish calendar and lunar and solar years, as well as festivals that are tied to the agricultural cycles of the Land of Israel.[4]
Belief and Ritual
Examines the foundations of Judaism, the enduring religious beliefs and traditions that have bound Jews together through 4,000 years.
Kalman Katz Israeli Coin Collection
An extensive collection of Israeli coins, notes and medals from 1948 to 1998, plus a selection of ancient Jewish coins.
Opening hours: Tue–Thu 10.00am–4.00pm, Fri 10.00am – 3.00pm, Sun 10.00am–5.00pm (Closed on Jewish holy days)
---